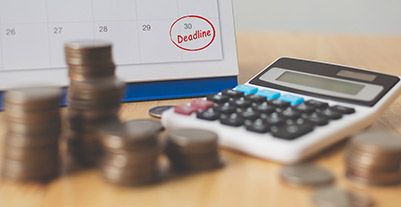 Bhulekh UP
The State Government of Uttar Pradesh has digitised all its land records, giving state residents easy access to land ownership details and related services online. Landowners, property buyers, sellers, and individuals involved in cross verification can thus access these details readily through Bhulekh UP, where Bhulekh denotes all written information concerning a plot of land or property.
Bhulekh UP is a government-backed website set up by Uttar Pradesh state's revenue Council, providing a digital platform for access and verification of land records within the state's geographical limitations. It was launched on 2nd May 2016.
The introduction of Bhulekh Uttar Pradesh has eliminated all manual tasks related to land record-keeping under different systems followed in the state.
Benefits of Bhulekh UP
Bhulekh UP portal brings the following advantages to the users
Access to land details is made easy for buyers, sellers, and landowners with all land-related information consolidated in one place, from records to maps or Bhu Naksha UP
The system is more transparent than ever, reducing any chances of illegal land possession, lawsuits, crime, exploitation of minors, or any other land ownership-related oppression
Users can also update any new records related to their lands through the online portal
All land-related details can be accessed only by providing a Khasra khatauni number
Landowners in the state no longer need to visit the Revenue Department or need not make any patwari visits in person to seek land-related details and can save time by doing so in a few simple clicks only
Features of Bhulekh UP
Users can access land-related details and services through the following features of Bhulekh website of Uttar Pradesh.
Ownership verification of land during property purchase in this state
Access to land ownership documents through a simple download. Such ownership documents can be used as proof during various instances like joining a government job, accessing income/ caste certificate, etc
UP Bhu Naksha download
Access to these following components of land records:
Khasra number, Khatauni number, Khevat or Khata number, Jamabandi
Access to land ownership-related details like owner's name and number, land size, history of property transaction, existing liabilities like mortgage and third-party claim, if any, etc
Beneficiaries of Bhulekh Uttar Pradesh
Any citizen of Uttar Pradesh requiring and requesting information or service from Bhulekh UP is the beneficiary of facilities provided through this portal. Along with a landowner, a buyer, and a seller, a beneficiary can also be someone requesting the concerned land-related details for the purpose of cross verification. This can include a real estate agent, a financial institution in the process of loan assessment through such land mortgage, etc.
How to view Bhu Naksha UP online
Check Bhulekh Naksha for any land in Uttar Pradesh in the following few steps
Go to the official Bhulekh UP website
Provide required details like village, tehsil, and district on the home page to proceed
Next, a map of land in UP will be displayed with farm numbers marked on different plots
Click on the respective farm number to check the name of its account holder
Proceed to select the concerned account number to view Bhulekh Naksha UP.
Once the map for a concerned plot of land appears on the screen, users can also download it and/ or take a printout for future reference.
How to check land records at Bhulekh UP
Complete the following few steps to access land records through the Bhulekh Uttar Pradesh portal
Visit the official Bhulekh UP portal
Select the option 'Imitation of Rights Record' or 'Khatauni ki Nakal Dekhin' available on the home page
On the redirected page, verify your access with a captcha entry given on the screen
Next, from each detail dropdown, select the appropriate gram/ village, tehsil, and district for the concerned plot of land
Proceed to enter the correct Khasra/ Khata number or Khatedar (Owner) details
Once all details are entered correctly, click on the 'Search' option to view the land records
The land records will appear with all the transactions made on it, including sales, purchases, mortgages, etc. Users can also check other land-related details like revenue village code, plot code, etc., through the same process. Visit the Bhulekh UP portal with details like Khata number, Khasra number, and Khatedar number handy for easy access to details.
Apply for a housing loan up to Rs. 5 Crore* at a low home loan interest rate with flexible tenor up to 30 years. Minimum documentation is required with Instant Approval.
Frequently asked question for Bhulekh UP
What is Khasra?
Khasra refers to the plot numbers or survey numbers specially allotted by the State Government of Uttar Pradesh to agricultural plots of land.
What is Khatauni?
Khatauni entails a specific number allotted by the state government to a set of cultivators cultivating a part of a plot of land.
What are the uses of UP Bhulekh Khatauni?
The UP Bhulekh Khatauni can be used for ownership verification during transactions related to land, ownership documentation during the joining of a government job, obtaining an income certificate, caste certificate, etc. It also helps compute the price of a plot of land during sale or purchase.