How to apply for a business loan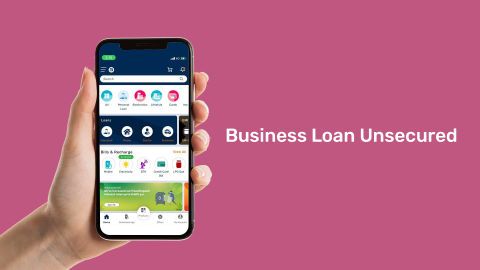 01:15
Frequently asked questions
What is the maximum business loan amount that you can get?
You can get a business loan of up to Rs. 50 lakh by meeting our simple eligibility parameters.
What documents are required to get a Business Loan?
You will need documents such as:
KYC documents such as PAN, Aadhaar, driving license, voter's ID, or a passport
Proof of business ownership
Bank account details
Can I apply for a business loan if I already have an existing loan?
You can apply for a business loan even if you have an existing loan. Please note that your loan repayment capacity will be analysed before approval.
What is the Flexi Term Loan?
Flexi Term Loan is a unique variant of our business loan that provides you with an assigned loan limit. You can withdraw or pay a part of your loan as and when you need it.
The main benefit of this variant is that you are charged interest only on the amount that you withdraw. And there is no part-prepayment charge applicable.