How to apply for Gold Loan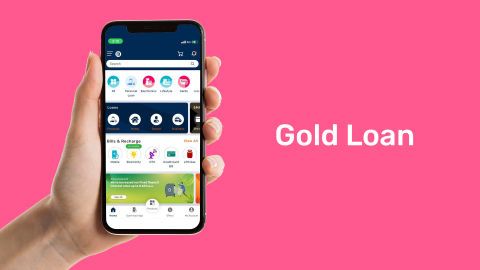 00:57
Frequently asked questions
Who is eligible for a gold loan?
Any Indian citizen, aged between 21 and 70 years, whether salaried, self-employed, a trader, farmer, or a businessperson, can apply for a gold loan. All you need is your 18-22 karat gold jewellery and your basic KYC documents.
How much is the interest rate for gold loan?
Bajaj Finance offers gold loan at competitive rates of interest. Our fees and charges are transparent and kept minimum so that you have to pay less upfront. Our gold loan interest rate starts from just 9.50%* per annum.