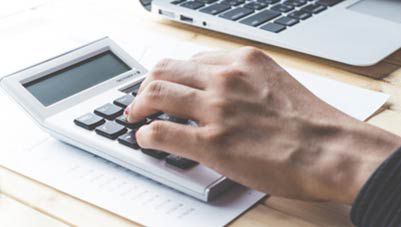 What is the procedure for gold loan repayment?
The ease of availability and simple eligibility requirements have made gold loans popular funding options. Households can today easily utilise the underlying value of this idle asset to raise funding at short notice. Repaying a gold loan is also easy, and you can do it through easy interest repayment options offered by the lender.

Gain a comprehensive perspective on gold loan through a better understanding of how repayment happens and the available options to go for.

What is gold loan repayment?

Gold loan repayment can be simply explained as a process that involves paying the principal financing value availed back to the lending institution along with total interest accrued. Given that gold loans are secured advances, financial institutions allow you to choose from a range of repayment options. You can choose a repayment mode as per your convenience and gain back the possession of the pledged gold.

Process for gold loan repayment

Commonly, repayment of any loan involves EMIs, with each EMI comprising the principal and interest components payable towards the total loan liability. In the case of loan against gold, you can choose from multiple repayment options as per their suitability and financial standing. The different gold loan repayment procedures adjust the monthly liability, thus enabling easy repayment of the advance.

Options for gold loan repayment you can choose from include the following:

1. Repayment through interest-only EMIs

You can opt for the interest-only gold loan repayment procedure to meet their loan liabilities in time. It allows payment of the accruing interest through instalments, leaving you with only loan principal as the liability to be met right at the end of the tenure.

2. Partial principal repayment with flexible interest payment
The customer-centric repayment option allows you to repay the principal amount in parts throughout the tenure and make interest payment according to a flexible repayment schedule. It provides repayment relaxation from the monthly need of meeting a fixed liability throughout the loan tenure. Irrespective of the gold loan interest rate, a significant part of principal repayment during the initial stages of the tenure means reduced overall interest liability for you.

3. Bullet repayments
This way of paying back a gold loan is called a bullet repayment plan because the loan is paid back all at once. A regular EMI-based plan for paying back a gold loan is best for people who have a fixed monthly income and a job. The amount due for an EMI includes both the interest and the main loan amount.

Some financial institutions allow gold loan borrowers to opt for the bullet repayment option to meet loan liability in time. Under this arrangement, you need to repay the total loan liability, including the loan principal and interest, at the end of the tenure instead of meeting any repayment liability periodically.

It allows you to manage your finances better by leaving all the income free from any monthly charge. You can thus complete your bullet repayment at a go and regain possession of the pledged gold through a formal release.

4. Monthly repayments in EMIs
It is the most common form of gold loan repayment that allows you to meet the loan liability in parts through a scheduled monthly repayment in EMIs. Each EMI comprises principal and interest components repaid for complete repayment by the tenure's end.

Keep all documents required for a gold loan handy and apply with a high income to secure a minimum interest rate for improved affordability. Reduced interest accrual should bring down the overall loan liability, making repayments convenient for you.