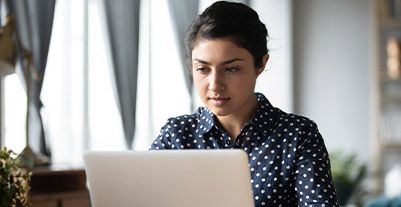 How does a gold loan work?
What is gold loan: A gold loan is a type of secured loan, where individuals borrow money by pledging their gold as collateral. The lender determines the loan amount based on the gold's value. It provides quick access to funds without extensive documentation, offering lower interest rates due to the collateral.
Read Also: How to get a quick loan against gold jewellery
A gold loan is a simple and efficient way to meet immediate financial needs by leveraging the value of your gold jewellery or ornaments. The process of obtaining a gold loan is straightforward, with key factors like the gold loan interest rate, and the use of a gold loan calculator playing vital roles.
Getting a loan against your gold jewellery is one of the easiest ways to meet any unplanned expense. To get a gold loan from Bajaj Finserv, you can apply online, and we will call you and guide you on the next steps or you could simply visit the nearest gold loan branch in your city. To apply for an online gold loan, you need to follow the below mentioned steps:
Click on 'APPLY' to open our online application form
Enter your 10-digit mobile number and click on 'GET OTP'
Submit the OTP to verify your identity
Select your state and city to find the branch nearest to you
Enter your full name and date of birth as per your PAN
Set up your appointment at our branch
Once done, you will receive a call from our representative to confirm your appointment and guide you on the next steps.
What are the gold loan interest rate and charges?
We offer one of the lowest gold loan interest rates, starting at just 9.50% per annum. To see the complete list of charges on gold loan, please visit gold loan fees and charges page.
What are the documents required for a gold loan?
The list of gold loan documents is limited to just proof of identity and proof of address.
Who is eligible to apply for a gold loan?
Gold loan eligibility criteria are easy to meet. You simply need to be an Indian citizen aged between 21 and 70 years. Make sure that your gold jewellery is of 18-22 karat before you complete your gold loan application.
What are the benefits of gold loan?
Low interest rate: It is important to remember that high-interest rates can lead to a higher repayment amount in the long run. With Bajaj Finance you can get a loan against your 18-22 karat gold jewellery with interest rates starting at just 9.50% p.a.
High loan amount: Know the current market value of your gold to avoid borrowing more than necessary. Consider the per gram rate of gold, as it determines the amount you can borrow against your gold jewellery.
Multiple repayment options: Look for lenders offering multiple repayment schedules to suit your financial capabilities. You can choose to pay your loan interest monthly, bi-monthly, quarterly, half-yearly or annually.
Security measures: We offer free insurance of gold to cover your pledged gold jewellery against theft and misplacement. With our comprehensive security measures to safeguard your pledged gold, your gold jewellery is kept safe in secure vaults with constant surveillance.
No part-prepayment or foreclosure charges- We do not charge any additional amount for part-prepayment or foreclosure of your gold loan. However, in case you close the loan within 7 days of booking, minimum 7 days interest is charged.
Read Also: How can a gold loan help you start a small business
Frequently asked questions
What is the use of gold loan?
Gold Loan is a versatile financial tool with no end-use restrictions. Whether it is gold loan for emergency, gold loan for farming, or any unforeseen expenses, gold loans can effectively address both planned and unplanned financial needs.
What is the minimum period of gold loan?
Bajaj Finance offers a gold loan tenure of up to 12-months, giving you the flexibility to prepay or foreclose the loan according to your preferences. You have the option to repay the loan interest on a monthly, bi-monthly, quarterly, half-yearly, or annually.