Features and benefits of our Insta EMI Card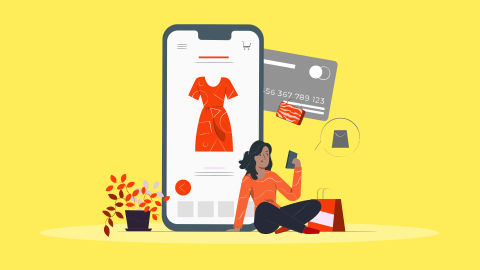 00:38
Features and benefits of our Insta EMI Card
Insta EMI Card is India's best interest-free card that lets you shop for 1mn+ products.
Online shopping

You can use this card on shopping sites like Bajajmall.in, Amazon, MakeMyTrip, Vijay Sales, Tata Croma, Reliance Digital and others.


Everything on EMIs

Shop for daily groceries, electronics, fitness equipment, home appliances, furniture and more, and split the bills into No Cost EMIs.


Lower-EMI special schemes

You can opt for our special EMI schemes that offer a longer repayment tenure and reduce your monthly EMI.

Accepted at 1.5 lakh+ stores

The card is accepted across 4,000 large and small cities. Wherever you are, walk into our partner stores and shop on EMIs.


Flexible repayment tenures

Convert your purchases into monthly instalments and pay back over 1 months to 60 months.

End-to-end digital process

The entire application process is online. It takes less than 10 minutes to complete.


You may use the Insta EMI Card to pay for 1 million+ products on EMIs, including everyday necessities like food and clothing, furniture and furnishings, home and kitchen appliances, smart devices, and fitness equipment.


We have teamed up with big and small stores across India, to ensure that all your needs are covered. Every month, we continue to add more partners, making our network one of the largest in the country.

A line is given to an existing customer with a Bajaj Finserv Insta EMI Card. Our existing customers can use this card to buy any of 1 million products including electronics, clothing, gadgets, furniture, and more from our online and offline partner network.

Every purchase you make using your Insta EMI Card is treated as a loan, and you are given a loan number. This loan can be repaid over the chosen period in EMIs. As long as your total spending is less than the line that has been given to you, you may make several transactions. Additionally, it is convenient for you to select various tenures for various purchases.

Still haven't found what you're looking for? Click on any of the links at the top of this page.
How to apply for the Insta EMI Card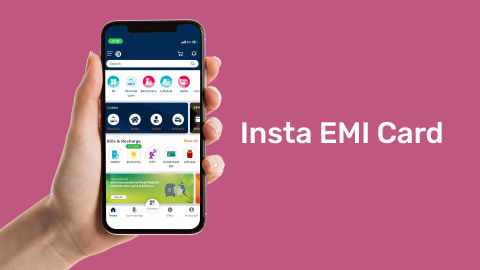 00:45
Frequently asked questions
What are the benefits of the Bajaj Finserv Insta EMI Card?
The following are the benefits of availing of the Bajaj Finserv Insta EMI Card:
Pre-approved card limit of up to 2 lakh
No Cost EMIs
Flexible repayment tenure
Nil foreclosure charges
Easy card access on the Bajaj Finserv app
Valid in more than 4,000 cities
Use at more than 1.5 LAKH partner stores