Features and benefits of our loan against mutual funds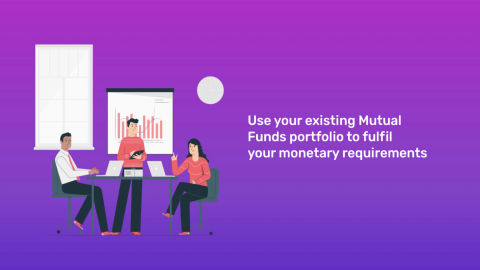 00:27
Features and benefits of a Bajaj Finserv Loan Against Mutual Funds
Watch this video to get a quick view of the salient features of our Loan Against Mutual Funds
Pre-assigned loan limit

Get a pre-assigned loan limit of up to 50% of the value of your funds. Maximum loan limit of up to Rs. 5 crore


5000 + approved funds

With over 5000 funds from 40+ AMCs, get loan with just 3 documents. The loan amount will vary based on the fund type.

Interest on withdrawn amount

The interest is charged only on the amount you have withdrawn from your pre-assigned loan amount.

No sell-off mutual funds

No need to sell your mutual funds. Get funds at attractive rates while continuously earning returns on your funds.

Loan limit based on fund type

The final limit of loan on mutual funds depends on the type of fund (equity, debt, hybrid, etc.), the value of the fund.


Pre-approved offers for new customers

We have pre-approved offers for our existing and new customers. To check, all we need is your mobile number.

Dedicated customer portal (My Account)

Download your loan statement, release funds and manage your loan online with our customer portal- My Account.

Extra credit for increased share value

If the value of your mutual fund increases during the tenure of the loan, you can avail extra credit against the lien marked funds.

With this loan, you have the best of both worlds: your mutual fund portfolio is protected and keeps making returns while the loan takes care of your urgent financial requirements.

Through our Loan Against Mutual Funds option, you may now take advantage of paperless and immediate liquidity against your mutual funds. In just few steps, you can use this facility by placing a lien on the mutual funds managed by asset management companies registered with Computer Age Management Solutions Private Limited ("CAMS") and Kfintech.
How to apply for a loan against mutual funds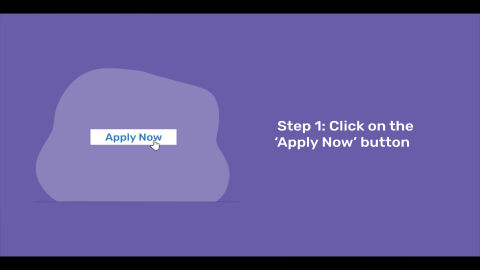 00:49
Frequently asked questions
What are the features of loan against mutual funds?
Loan against mutual funds is a type of loan facility provided by banks and financial institutions in which investors can pledge their mutual fund units as collateral to secure a loan. The following are some of the features of loan against mutual funds:
Loan amount: The loan amount is determined based on the value of the mutual fund units pledged as collateral. Typically, the loan amount can range from 50% to 70% of the value of the pledged units.
Interest rate: The interest rate on a loan against mutual funds is usually lower than that of an unsecured loan because the mutual fund units serve as collateral. The interest rate can vary from lender to lender.
Risks: In case the borrower defaults on the loan, the lender has the right to sell the mutual fund units to recover the outstanding loan amount.
Flexibility: Borrowers can continue to hold their mutual fund units and benefit from any capital appreciation or dividends while also using them as collateral for a loan.
It is important to carefully evaluate the terms and conditions of a loan against mutual funds before availing of it to ensure that it suits your financial needs and goals.
What funds can be lien marked for a loan against mutual funds?
Bajaj Finance has a wide range over 5000 funds, which the customer can lien mark to get loan against mutual funds. Click here to check the approved list of funds.
What are the benefits of a loan against mutual funds?
A loan against mutual funds allows individuals to borrow funds against their mutual fund units without having to sell them. Here are some benefits of taking a loan against mutual funds:
No need to liquidate assets: The biggest advantage of a loan against mutual funds is that you can obtain funds without selling your investments. This means you don't have to worry about market volatility or the tax implications of selling your mutual funds.
Lower Interest Rates: As the loan is secured by mutual fund units, the interest rates are usually lower than those of unsecured personal loans.
Flexible Repayment Options: Borrowers have the flexibility to choose their repayment schedule, and the loan can be repaid in installments or as a lump sum.
No Restrictions on Usage: There are no restrictions on the usage of the funds obtained from a loan against mutual funds. You can use the funds for any purpose, including business expansion, education, home renovation, or debt consolidation.
Overall, a loan against mutual funds is a good option for individuals who need funds for short-term requirements and want to avoid the hassle of selling their mutual fund units.