How to reopen a closed request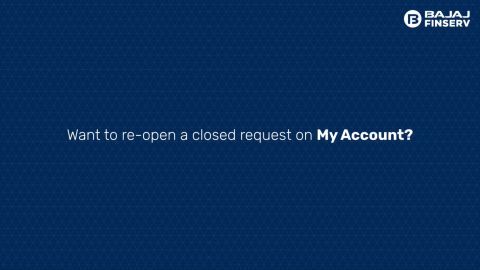 01:06
Reopen your closed request
Our customer support team aims to resolve your requests within 48 business hours. However, if you are not satisfied, you can reopen a closed request.
Revisit your closed request in My Account

Sign-in by entering your mobile number and date of birth.

Now, click on the 'View All' option next to 'My Raised Requests'.

Click on the filter icon, select the 'Closed' option, and then click on 'Apply'.

Now, click on the request number you want to re-open.

Click on the 'Reopen' option and enter your remarks.
If necessary, upload a supporting document and submit.



Alternatively, click on the 'Reopen your closed request' option below to sign-in. Then, you will be redirected to the 'Help and Support' section where you can select the request number you want to reopen. Note that requests older than seven days cannot be reopened.
Raise a Request

Sign-in to My Account and find the answers to all your queries.