Features and benefits of our home loan
Read on to know why our home loan is a great option.

Features and benefits of our home loan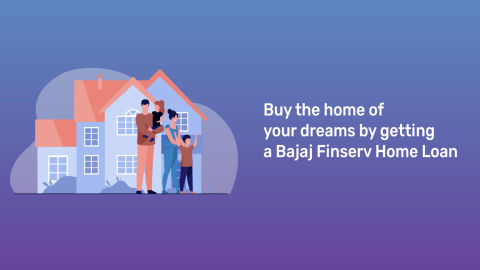 ‌
All you need to know about our home loan
Watch this video to know everything about our home loan: Features and benefits, fees and charges, eligibility criteria, and more.
Loan of Rs. 15 Crore*

Buying a home is one of the biggest milestones. Achieve it with a sizeable loan amount of Rs. 15 Crore*.

Low interest rates

With our loan interest rates starting at 8.50%* p.a., pay EMIs as low as Rs. 769/lakh*.

Approval in 48 Hours*

Your loan application will be approved within 48 Hours* of your application, in some cases, even earlier.

Tenure of up to 30 years

Pay back your loan comfortably with our long repayment tenure ranging up to 30 years.

No foreclosure fee for individuals

Individual borrowers who choose a floating interest rate can foreclose the entire amount or prepay a part of the loan without paying an additional fee.

Hassle-free application

Our doorstep document pick-up service helps to skip numerous branch visits and enables an easy application process.

Balance Transfer facility

Benefit from our home loan balance transfer facility and be eligible for a top-up loan of up to Rs. 1 Crore*.

5000+ approved projects

Choose from our 5000+ approved projects to avail of a quick loan.

Externally benchmarked interest rates

You can opt for interest rates linked to an external benchmark, such as the Repo Rate to benefit during favourable market conditions.

*Terms and conditions apply

A home loan is the sum of money that an individual borrows from a financial institution, such as a housing finance firm, in order to purchase a new or pre-owned home, build a home, or renovate or extend an existing one. Home loans can also be used to pay for home improvements. Borrowed funds are subject to a certain rate of interest and must be repaid within a specified period in a series of smaller payments known as EMIs.


Benefit from competitive interest rates, flexible repayment tenure, and a host of other advantages when you take up a home loan from Bajaj Finserv.


We make it simple for each individual borrower to submit an application for our home loan, regardless of whether they are a paid professional, an individual who is self-employed, or a doctor. You can submit a request for a loan in as little as 5 minutes using our fast and simple application procedure if you have all of the required documentation readily available to you.


There is also the option of prepayment, which does not incur any fees, and foreclosure, which also does not incur any fees. If you are an individual borrower with a variable interest rate, there are no penalties for paying off your loan early. You can do this without paying out any additional fees.


Still haven't found what you are looking for? Click on any of the links at the top of this page.

How to apply for a home loan
Step-by-step guide to applying for a home loan
Click on the 'APPLY' button on this page.
Enter your full name, mobile number, and employment type.
Now select the type of loan you wish to apply for.
Generate and submit your OTP to verify your phone number.
Upon OTP verification, enter additional details like your monthly income, required loan amount, and if you have identified the property.
In the next steps, enter your date of birth, PAN number and other details as requested depending on your selected occupation type.
Click on the 'SUBMIT' button.
That is it! Your application is submitted. Our representative will connect with you and guide you through the next steps.