Gold Loan Balance Transfer features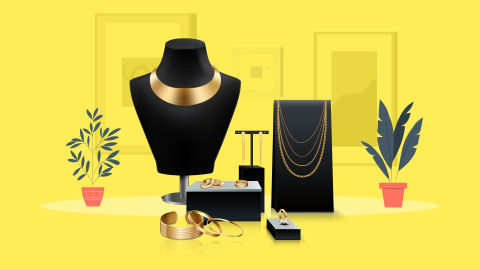 00:45
Features and benefits of our gold loan
Watch this video to know more about the key features and benefits of our gold loan.
Part-release facility

You can repay a portion of your loan early and receive some of your gold jewellery back, by using our part release option.

No part-prepayment or foreclosure fee

Repay your loan in part or in full, at no extra charge.

Transparent evaluation

To ensure that you receive the highest possible value for your gold, we use best-in-class carat metres in each of our branches.

Free insurance of gold

Our free insurance of your gold jewellery covers it against theft or loss while it is in our custody.

Convenient repayment options

You can choose from multiple repayment options. One option is to pay regular EMIs like any other loan. Alternatively, you can choose to pay just the interest monthly, bi-monthly, quarterly, half-yearly, or annually as per your convenience. The principal must then be repaid at the end of the tenure.

Easy application process

You can apply online for a gold loan in minutes. When you visit our branch office to complete the process, we will have everything ready for you.

Gold loan of up to Rs. 2 crore

We offer gold loans ranging between Rs. 5,000 up to Rs. 2 crore. Choose the amount that you need from the loan offer.

800 branches and growing

We have just opened 60 new branches in India and will keep doing so. We are also opening new branches in the cities where we already do business.

A gold loan is a secured loan that lets you use your gold jewellery as collateral to borrow money. You can pay it back easily over a period of up to 12 months.

When you apply to Bajaj Finserv for a gold loan, you receive an offer based on the value of your gold jewellery. You may choose the amount you require or the whole offer value.


We utilise the best available carat metres to ensure that your jewellery is accurately appraised. Thus, you will obtain the highest possible offer for it. Our comprehensive security systems guarantee the safety of your belongings while they are in our hands.


You can use your gold loan to pay for big and small, planned and unplanned expenses.


Still haven't found what you are looking for? Click on any of the links at the top of this page.

Gold loan application process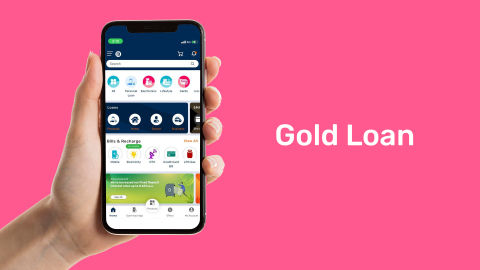 00:57