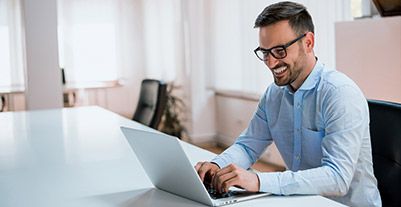 How to apply for gold loan online
In India, gold is more than just a valuable metal, it is an investment that can be converted into money during times of financial need. The last few years have seen a growth in gold loan popularity, as Indians have started to recognise the potential of their unused gold jewellery.
A gold loan is a secured way to borrow money in which you can use your 18-22 karat gold jewellery as collateral to get quick funds. The loan amount is determined by the value of the gold you pledge and can be as high as 75% of its value. Gold loans have low interest rates, require minimal documentation, and have a fast disbursal process, making them a convenient choice when you need cash right away.
You can easily secure a high-value gold loan of up to Rs. 2 crore to cover your expenses. Your gold jewellery is kept in the most secure vaults, under 24/7 surveillance. Also, you can count on the appraisal of your gold jewellery to be accurate and transparent. Bajaj Finance uses top-of-the-line karat metres to make sure you get the optimum loan value.
If you are an Indian citizen between the ages of 21 and 70, you can apply for a Bajaj Finserv Gold Loan. You only need one of your KYC documents (Aadhaar Card, voter ID card, driving licence, or passport).
All you have to do is head over to a Bajaj Finance branch near you. You can also apply online from the comfort of your home by going to the Bajaj Finance website and following these simple steps:
Step 1: Visit the Gold Loan section of the website
Step 2: Click on the online application form
Step 3: Enter in your first and last name as it appears on your PAN card
Step 4: Enter your 10-digit mobile number and select your city
Step 5: Enter the OTP sent to your registered mobile number and submit the application
A Bajaj Finance representative will assist you in arranging an appointment at the gold loan branch of your preference.
You have the freedom to select a convenient time and visit any of our branches with your 18-22 karat gold jewellery. Our team will assess the purity of your gold jewellery and proceed with your loan application. With an extensive network of over 800 branches nationwide, we are committed to delivering a seamless and hassle-free experience, ensuring quick and efficient processing of your loan application.