Systematic Deposit Plan for your portfolio
Bajaj Finance offers a monthly savings programme called the Systematic Deposit Plan (SDP). It's a tool for managing money that combines the security of fixed-deposit accounts with the flexibility of modest monthly investments.
SDP rates for all customers (0.25% p.a. additional for senior citizens)
Revised interest rates for deposits starting at Rs. 5,000 up to Rs. 5 Crore (w.e.f November 22, 2022)
*Special interest rates are offered on tenure of 15, 18, 22, 30, 33, 39 and 44 months.

Tenure in months
Customers below 60 years of age
(p.a.)
Senior citizens (over 60 years of age)
(p.a.)
12-14
6.80%
7.05%
15*
6.95%
7.20%
16-17
6.80%
7.05%
18*
7.00%
7.25%
19-21
6.80%
7.05%
22*
7.10%
7.35%
23-24
6.80%
7.05%
24-29
7.25%
7.50%
30*
7.30%
7.55%
31-32
7.25%
7.50%
33*
7.30%
7.55%
34-35
7.25%
7.50%
36-38
7.50%
7.75%
39*
7.60%
7.85%
40-43
7.50%
7.75%
44*
7.70%
7.95%
45-60
7.50%
7.75%
Features and benefits of our SDP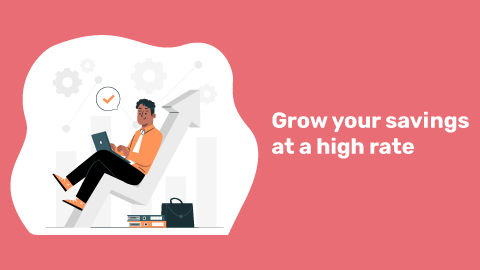 Bajaj Finance Systematic Deposit Plan
Looking for a convenient and easily manageable way to invest? Opt for Bajaj Finance Systematic Deposit Plan today and start as low as Rs.5,000 per month.
Start with Rs. 5,000

You can start investing in our SDP with as little as Rs. 5,000 every month for a defined period.


The flexibility of recurring monthly investments

In SDP, you deposit money every month for a defined period. This is based on your selected tenure. You can choose to get monthly or end-of maturity payouts.


Higher SDP rates for senior citizens

If you are a senior citizen (over 60 years of age), you get up to 0.25%.p.a. additional interest rate on SDP.

Monthly Maturity Scheme – MMS

In this scheme, the 'principal + interest' for each deposit is paid monthly, on maturity of each deposit.


Single Maturity Scheme - SMS

In this scheme, you get entire 'principal + interest' at the end of the tenure.


Latest interest rates applicable

Since SDP works like a recurring monthly option, you get the benefit of the latest interest rates on each monthly deposit.


End-to-end online

You can start your SDP online without going anywhere,  getting calls and asking for a visit. 

Highest ratings

Our highest [ICRA]AAA(Stable) and CRISIL AAA/STABLE ratings ensure that your deposits are secured with us.

Special tenures higher rates

We offer higher SDP rates on our special tenures of 15, 18, 22, 30, 33, 39 and 44 months.
Other investment options
Below are a few investment options you can explore.

Start investing with as low as Rs. 15,000

Hassle free trading account

Set up your Bajaj Pay wallet

The only 4 in 1 wallet in India that gives you the option to transfer money or pay using UPI, EMI Network Card, credit card, and your digital wallet.
Download Bajaj Pay
Eligibility criteria and documents required
All resident Indians can book our Systematic Deposit Plan. You will be asked to share a few documents to complete your investment.
Documents required
Copy of your PAN
KYC documents: Passport, valid driving license, voter's identity card, Aadhaar card, MGNREGA job card
Address Proof: Utility bill, property or municipal tax receipt

Systematic Deposit Plan Calculator
Plan your investment better
Frequently asked questions
Is there a penalty if I do not have money to pay the monthly Deposit in my account?
No, Bajaj Finance does not levy any bounce charge if the depositor misses their monthly Deposit. The depositor's bank, however, may impose bounce charges for NACH dishonour. In that case, BFL will not be held responsible.

Is a joint deposit possible?
A joint deposit account can be opened under the Systematic Deposit Plan. It will follow the same process as the Bajaj Finance Systematic Deposit Plan.

Will I get receipts for all deposits?
Yes, a separate fixed deposit receipt will be issued for each Deposit in line with the existing policy.

Can I stop the Systematic Deposit Plan anytime I want?
Yes, you can cancel your NACH mandate anytime in between and stop the Systematic Deposit payment.