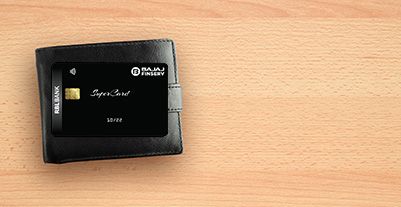 How to pay credit card bills with cash?
Once you receive your credit card bill, you can pay it online and offline. Many card issuers in India accept payment of credit card bills in cash. However, this involves the hassle of carrying cash to the branch and incurs additional charges. To ease this process, Bajaj Finserv offers other convenient modes to pay credit card bills for the Bajaj Finserv RBL Bank SuperCard.
If you are not comfortable paying credit card bills in cash, choose any of the following modes that make online payment easier than ever.
RBL MyCard app
Install the RBL MyCard app on your smartphone and pay your bills instantly from any bank account. This app also helps you manage your credit card account and check your credit card statement easily.
Bill desk
Bill desk payment is another effortless mode of payment for your SuperCard. Use 'quick bill' services to pay the credit card bill.
NACH facility
Credit card bill payment can be done in a hassle-free manner with the NACH facility. Submit the NACH form to enrol and link the bank account you want to pay from.
NEFT
Pay your Bajaj Finserv RBL Bank SuperCard bill online through NEFT from any other bank account.
You can also pay your SuperCard bills through net banking. If you prefer an offline mode of payment, pay with a cheque. Bajaj Finserv helps you make bill payments on time to strengthen your credit score.