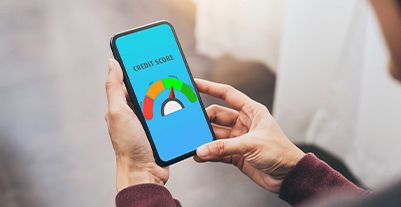 How to check credit score?
Several agencies in India issue a credit score, and one such body authorised by the Reserve Bank of India to issue credit scores and ratings is the Credit Information Bureau (India) Limited.
You can check your CIBIL score for free on our website in just three simple steps without impacting your credit score:
Share some basic information about yourself
Verify your identity by confirming the OTP sent to your mobile number and email ID
Check your CIBIL score and report
You can also check your CIBIL score online by logging onto www.cibil.com and receive your credit report. After the request is submitted, you would have to provide the required identification and address proof documents. You can also know your score offline by visiting the bureau or applying for a credit report by post. While applying through the post, you may have to furnish your documents. Once these are verified and authenticated, your credit report is sent to you by mail.