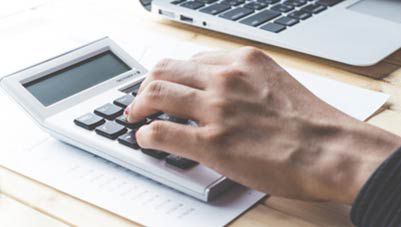 What is The Tenure of Overdraft Facility Against Gold?
Overdraft against gold is a financing facility mimicking gold loans and operates in a current account. It allows an individual to raise funding against the inherent value of gold jewellery as asset.
Borrowers of the overdraft facility against gold can avail various benefits mirroring gold loans and repay conveniently in EMIs. Interest charged for overdraft is more or less equal to that of a traditional gold loan.

The Tenor of Overdraft Against Gold
The repayment tenor of an overdraft against gold is similar to that of a gold loan and can extend between 6 months and 24 months. The facility can be availed at a fixed gold loan tenor of 12 months from Bajaj Finserv.
When planning to avail of the advance, assess your repayment capacity and make sure that the EMIs are affordable. Use the Gold Loan EMI Calculator to better assess your borrowing decision based on factors like the weight of gold jewellery available, amount of financing needed, gold loan rate, and a suitable repayment schedule.
Benefits of Overdraft Against Gold Jewellery
Top benefits of availing overdraft against gold jewellery include the following.
1. High-value funding
The overdraft facility against gold jewellery is a high-value financing avenue allowing individuals to seek up to Rs. 2 crore as funding. Such a financing quantum makes it possible to meet big-ticket expenses.
2. The facility of multiple withdrawals
The overdraft against gold ornaments allows multiple withdrawals from a pre-sanctioned loan amount. You thus do not need to bear the entire loan burden all at once and can spend the funds as and when necessary.
3. Significant savings on interest payable
A multiple withdrawal facility also comes with significant savings on the repayment liability as interest is charged only on the amount withdrawn and not on the sanctioned value.
4. Eligible for anytime closure
Even though the overdraft facility comes with a set tenor, borrowers can initiate account closure at any time by making a total payment of the liability at one go.
5. A suitable financing option for business capital funding
Given the quick and convenient availability of high-value advance, the overdraft facility suits business capital funding needs at short notice. It is also suitable for any other emergency personal financing need.
6. Multiple repayment options
Borrowers can choose between EMIs and lumpsum payments to repay the loan amount availed as overdraft against gold.
Documents Required for Loan Against Jewellery
The documents required for a gold loan are the same as those for the overdraft facility and include the following.
Proof of identity includes any photo identity proof issued by an authorised body, including PAN card, Aadhaar card, Passport, Voter ID card, etc.

Proof of address issued by an authorised body or individual like an Aadhaar card, Voter ID card, Ration card, utility bills, a letter issued by an authorised person, etc.
Your selected financial institution may ask for additional documents over and above the given list to attest your eligibility if needed. Make sure to arrange all documents beforehand for hassle-free paperwork completion of your overdraft against the gold application.