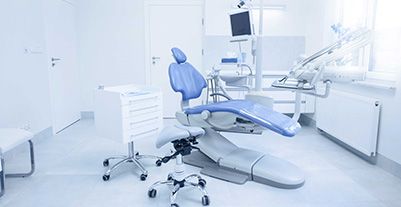 How can you set up your dental clinic?
A sound strategy that considers the location, costs involved, revenue projections, and marketing tactics is imperative to successfully setting up and managing a dental clinic. The financial aspect is particularly essential since the endeavour's success depends heavily on it. The following sections provide a rundown of all the financial considerations you need to make for a dental clinic set-up.
What does the average dental clinic set-up cost?
A new dental clinic set-up cost can set you back by as much as Rs. 10 lakh, going by current market rates for materials. Here's a breakdown of these expenses.
Dental fillings –
Dental drills: Approximately Rs. 20,000 each
Filling material: Up to Rs. 7,000/ 3gms
Dental burs: Around Rs. 3,000/ bur
Root canal treatment –
A dental X-ray sensor, which costs around Rs. 1.5 lakh/ unit, is necessary for RCT alongside the aforesaid materials
Root canal obturation cement + syringe: Approximately Rs. 6,500
Dental clinic set-up basic kit –
It includes X-ray IOPA films pack, developer and fixer, root elevators, crown remover, X-ray film holder, surgical instruments, root canal obturation cement, etc., costing around Rs. 60,000/ kit
Dental implants –
All the equipment for this cumulatively costs around Rs. 2 lakh.

Alongside these, the cost of a dental clinic set-up in small places and large urban settlements also includes –
Lease/ purchase/ renting of property
Computers, ACs, and refrigerators
Electricity, internet, water, and telephone charges
Staff salaries
Marketing costs
What is the equipment list required for a dental clinic setup?

Here's a comprehensive list for dental clinic set-up in a small place or on a large scale –

Diagnostic instruments: Mirror, tweezers, single-ended, endo-locking, and double-ended probes, mouth mirror, endo excavator, CPITN probe, endo plugger, etc.
Surgical instruments: Austin's retractor, forceps kit, Bolly calliper, needle holder, straight, curved, angulated, bond-cutting, suture-cutting, end-bend, gum scissors, suturing needle, bone files, boon's gauge, etc.
Other equipment: UV chamber, needle burner, hot water bath, glass beads steriliser, compressor, dental chair, dental X-ray, RVG, X-ray viewer, amalgamator, implant motor, laser, intraoral camera, etc.
How to finance your new dental clinic set-up
To finance the cost of dental clinic set-up, you can obtain a medical equipment loan. These are dedicated financing options curated to meet the need of dental practitioners. You can also secure up to Rs. 55 lakh from Bajaj Finserv via a business loan for doctors and adequately cover the full dental set-up price without straining your savings.
*(Inclusive of Insurance Premium, VAS Charges, Documentation Charges, Flexi fees and Processing Fees)