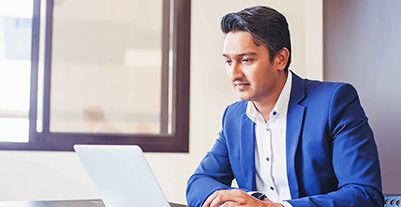 What are the benefits of taking a gold loan?
Indians often set aside gold ornaments for unforeseen situations requiring money, regardless of how well their finances are managed. A gold loan is a quick and easy way to get money when in need, with most lenders offering borrowers up to 75% of the value of their gold.

Top 10 features and benefits of gold loan

There are several reasons that make a loan against gold jewellery a smart financing solution when you need funds. Bajaj Finserv offers gold loans at attractive rates of interest with complete transparency – there are no hidden charges. Read on to know some of the top features and benefits of taking a gold loan.

Lower interest rate

Being a secured loan, gold loans are generally subject to lower rates of interest as compared to other financing options such as personal loans, home loans, or other secured loans. You can get a gold loan as high as Rs. 2 crore from Bajaj Finserv at an attractive gold loan interest rate of 9.50% per annum.

Faster processing

Lenders move quickly to process and pay out gold loans. There are no extensive gold loan documents required, since the gold jewellery acts as collateral for the loan. You only need your KYC documents.

Multiple repayment options

Borrowers have multiple repayment options. You can repay the entire interest amount at the beginning of the loan tenure and pay the remaining principal later. You can also opt to pay the interest on a monthly, bi-monthly, quarterly, half-yearly, or annual basis.

Part-release facility

With the part release facility on offer, you can repay a part of your loan and take part of your gold jewellery back before the end of your loan tenure.

No foreclosure charges

You can pay off the loan amount before the loan term, without any prepayment fees or foreclosure charges.

Free gold loan calculator

With an online gold loan calculator, you can determine the loan amount depending on the weight and purity of your gold jewellery. Before applying for a loan, you can calculate the total interest that will be charged along with your repayment plan.

Income proof is not required

Lenders generally do not ask for any income proof from the applicants as the loan is secured against gold. Therefore, anyone can apply for a gold loan, whether they are a self-employed individual or a salaried individual.

Free insurance of gold

The pledged gold jewellery is kept in highly secure vaults under 24x7 surveillance. You will get your gold back when you repay the loan amount in full.

No end-use restrictions

Since there is no restriction on the end-use of the funds. You have the freedom to use the loan to meet any type of need, such as higher education, medical emergencies, home repairs, and so on.

High credit score not required

The approval of a gold loan is not based on your credit score, unlike other loans. In this situation, the loan amount depends on how much gold is worth on the market. But obtaining a gold loan will help you improve your credit score.