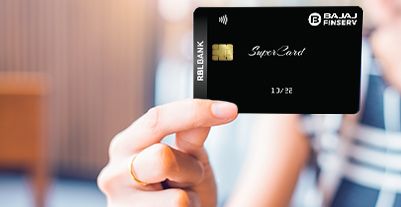 How to use a credit card in India?
Credit cards can be extremely beneficial, provided you use them judiciously. These cards offer great convenience in making payments and completing transactions, eliminating the need of carrying cash. Additionally, credit cards offer numerous benefits, such as reward points, cashback, discounts and other offers, translating to greater savings.
Unlike debit cards, credit cards come with benefits, which significantly enhance your experience. Here are some ways to use credit cards smartly and make the most of the benefits.
Credit card usage tips
Make the most of the grace period
A credit card grace period constitutes the billing period of 30 days along with an additional 15-20 day window between the statement generation date and the payment due date. This means that the total interest-free period can extend up to 50 days. This helps cardholders make high-ticket purchases when the billing period commences taking advantage of the full grace period.
Use the right card for the right purchase
If you have multiple credit cards, make sure you use the right one based on your needs. For example, use a fuel credit card if you spend a considerable portion of your income purchasing fuel. You can earn reward points, apart from getting a fuel surcharge waiver. Use your travel credit card to book flight tickets, hotels, and more.
Opt for a personal loan during emergencies
Credit cards like the Bajaj Finserv RBL Bank SuperCard enable you to convert your unutilised credit limit into an emergency personal loan at a nominal interest rate. This helps you meet urgent needs with ease.
Convert your purchases into EMIs
One of the exceptional uses of a credit card is that you can convert your purchases into EMIs and repay them at your convenience.
Shop online to earn the most reward points
Credit cards usually give you 2x reward points when you shop online.


Redeem your reward points
You can redeem your reward points to get discounts on flight tickets, hotel bookings, and more. These points can also get you exclusive shopping vouchers, recharge vouchers and even cashback. Accumulated reward points can even be used to make down payments on big-ticket purchases.
These simple tips on how to use credit cards can help you get the maximum benefits out of your credit card. But always remember to pay the total amount due on your card within the grace period to avoid incurring additional interest charges on the outstanding dues. Doing so will also improve your credit score significantly.