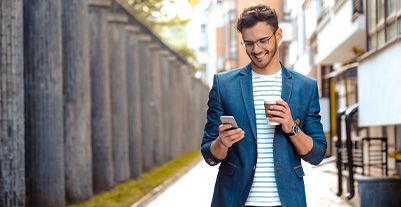 How to make a credit card payment through IMPS?
IMPS is one among of the multiple online payment methods available to make credit card payments. Pay credit card bills with ease using either of the two options available under the IMPS facility, i.e., MMID (mobile money identifier) and IFSC – account number method.
1. IMPS credit card payment through the MMID method
MMID helps you make a credit card bill payment through your financial institution's mobile application. Here are the steps to complete your payment.
Step 1 – Open the mobile application of your financial institution
Step 2 – Select IMPS as your preferred method of online payment
Step 3 – Fill in the MMID number issued for your credit card along with the mobile number of the merchant accepting your card issuer's bill payments
Step 4 – Enter the bill amount to be paid and initiate payment
Once your Credit Card payment is complete, you will receive a confirmation on your registered mobile number.
2. Credit card payment through IMPS – IFSC method
Step 1 – Open the net banking page of the financial institution you want to make the payment from
Step 2 – Log in with your user ID and password
Step 3 – Add your credit card to the list of beneficiaries. Here, the name on your credit card will be the payee name and your credit card number the payee number
Step 4 – Next, from the dropdown menu under 'Payments and Transfers' tab, choose IMPS-IFSC
Step 5 – Choose your credit card as a beneficiary and enter your payment amount
Submit the information entered and complete your payment after OTP verification
Bajaj Finserv RBL Bank SuperCard holders can also make credit card bill payments through IMPS by opting for either of the two methods.