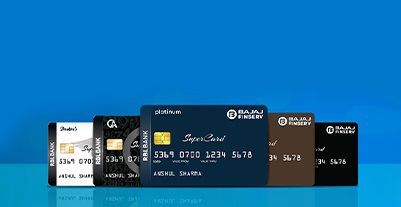 How to choose the right credit card?
To choose the right credit card, one should understand their needs and list options. This means checking the eligibility criteria and documents required to apply, the features that are offered, the incentives such as reward points and cashback, the fees that apply, the credit limit you require and more.
Here are a few things to look out for before you choose a credit card.
1. Eligibility criteria
Find out the eligibility criteria and documents required to apply for the credit card you want.
2. Card features
Choose a credit card which has features like extended interest-free period, ease of repayment, security, online application and more.
3. Offers
See what discounts, cashbacks, rewards, loyalty points or special privileges are being offered and pick a card that has incentives relevant to you and your needs.
4. Fees and charges
The benefits you get shouldn't be at the cost of high annual fees and charges. Look for a credit card with an affordable fee.
5. USPs
Look for the card's special highlight. For instance, the Bajaj Finserv RBL Bank SuperCard gives you the option of interest free ATM cash withdrawal facility.
6. Credit limit
Calculate your average monthly spends and your monthly income. Then choose a credit card which gives you a high credit limit and flexibility.
7. Application procedure
Choose a credit card that has minimum processing time and an easy application process.
8. CIBIL score required
Some issuers require you to have a certain CIBIL score to qualify. Check if you meet these requirements. Also, keep in mind that it is a myth that credit cards can ruin your credit score. When you repay your dues in full and on time, credit cards can have a positive impact on your CIBIL score.
Additional Read: How to use a credit card