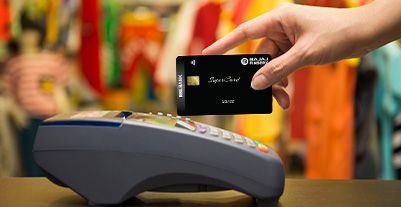 How to apply for the Bajaj Finserv RBL Bank SuperCard?
The Bajaj Finserv RBL Bank SuperCard offers you the benefits of a credit card, cash card, loan card and an EMI card all rolled into one. This 4-in-1 credit card comes in different variants, keeping your profile and requirements in mind.
Here's a simple 3-step process explaining how to apply for a credit card from Bajaj Finserv.
Compare the features and benefits offered by SuperCards
Each SuperCard variant is unique and comes loaded with exclusive features and benefits. Choose the right credit card by considering your short-term and long-term needs and evaluate the features of each variant using the credit card comparison page.
Meet the specified eligibility terms
Once you select the SuperCard that is right for you, view the eligibility criteria about your age, income, address and credit score. Fill in a few details in the application form and submit the necessary documents, like your identity and income proof to attest to your eligibility.
Get instant e-approval through the offer

Another way to apply for a SuperCard is by checking your offer, which ensures swift access to its benefits. All you have to do is, enter basic details, such as your name and contact number in the form and get instant approval through a customised credit card deal.