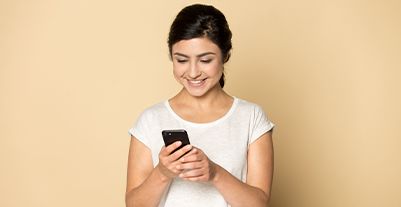 How to activate your credit card online?
Here are a few ways in which you can activate your credit card. This information is also available on your credit card welcome kit.
Ways to activate your credit card
Here are the general ways of activating your credit card.
Online: Nowadays, most companies allow the activation of credit cards online. For that, visit their official website, enter all the correct information as required and your request will be processed.
 
Customer care: You need to call the credit card customer care number of the credit card issuing company and request to activate your credit card. Their representatives will guide you with the next procedures. Make sure to call from your registered phone number.
To activate your Bajaj Finserv RBL Bank SuperCard, you would need to set or generate a PIN. You can set your credit card PIN by following the below-mentioned steps:
Visit this website.
Call the customer care helpline mentioned at the back of your credit card
Download the RBL MyCard app from Android's Playstore or Apple's App Store
Frequently asked questions
Are credit cards automatically activated?
No, credit cards are not automatically activated. You will need to activate it yourself online or offline. To activate your credit card online, you can visit the issuer's website and fill in the required information. Your request will get generated.
The most uncomplicated method to activate your credit card is dialling the bank's customer care number. Its representative will guide you through the procedure. Do not forget to contact customer care from your registered mobile number.
What is activating a credit card?
Activating a credit card will enable you to use the card for different services and benefits. Until you activate your credit card, you cannot use it for any transactions.
How do I know if my credit card is active?
Your credit card will not be accepted for any transaction if it is inactive. To know if your credit card is active or not, you can contact customer service. Dial the customer care helpline number of the respective issuer and ask the executive about your credit card's status.
Is there a time limit on activating a credit card?
Usually, there is no time limit on activating a credit card. However, the rule varies from bank to bank. A credit card issuer may require you to activate your card within a stipulated time. This time period usually ranges from 45 to 60 days. Many credit card issuers will contact and remind you to complete the process.