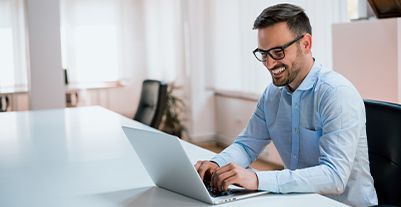 How to pay your credit card bill?
Making a credit card bill payment is easy and hassle-free. You can pay your credit card bills through multiple online and offline options such as net banking, NEFT, NACH mandate, RBL MyCard App, Bill Desk or through cheque or cash payments. You can also pay your credit card bill through Razorpay.
The online credit card payment facility allows you to repay the due amount anytime, anywhere. All you need is an active internet connection and you can use the mobile application, net banking or other modes to clear the outstanding amount instantly. You can also pay your credit card dues directly from your bank account and receive instant notifications about successful payments.
You could also make credit card bill payments by cheque or cash if you do not want to use online methods.
Take a look at some of the most convenient methods to pay your Bajaj Finserv RBL Bank SuperCard bills.
Credit card bill payment online using Bajaj Finserv BBPS (Bharat Bill Payment System)
Visit Bajaj Finserv's BBPS login page
Enter your full name as mentioned in your PAN card
Enter your registered mobile number and click on 'Generate OTP'
Enter the 6-digit OTP shared on your mobile number
Click on 'Submit OTP'
On the homepage, go to 'Financial Services and Taxes'
Click on Credit Card icon
Select the biller from the drop-down menu
Enter your 10-digit mobile number and the last 4 digits of your Credit Card number
Click on 'Proceed'
Pay the amount using net banking, UPI ID, or debit card
Credit card payment through NEFT
Credit card bill payment through NEFT is one of the most commonly used digital payment options. NEFT allows the payment of credit card bills electronically between banks and is administered by the RBI. The credit card issuer must be NEFT-enabled for you to be able to make payments.
A few benefits of using NEFT to make credit card bill payments is that it is a secure platform, the payment can be done online and is completely paperless, and the payment charges are lower compared to other means of bill payment.
Choose the payee details below while making your NEFT payment:
Payee name: Name as it appears on your SuperCard
Payee account number: SuperCard 16-digit number
Bank name: RBL Bank
IFSC code: RATN0CRCARD
Branch location: NOC Goregaon, Mumbai
Credit card payment through net banking
You can use the net banking option for your existing RBL Bank account to make a payment towards your SuperCard. To create an RBL credit card login and make a payment, click here.
Credit card payment through NACH Facility
Register for the NACH facility for your Bajaj Finserv RBL Bank SuperCard and eliminate the hassle of remembering to make credit card payments every month. Link your existing account with any bank to your SuperCard using the NACH facility. Enrol by submitting the NACH form to us at the address given on the form. Click here to do it.
Credit card payment through RBL MyCard App
Make your Bajaj Finserv RBL Bank SuperCard bill payments with ease using RBL MyCard Mobile App. You can manage your account, check your credit card statement and pay your credit card bill instantly using another bank account.
If you haven't downloaded the RBL MyCard Mobile App yet, you could do so by sending an SMS to MyCard to 5607011 or download it from Google Play Store or the App Store.
Credit card payment through Bill Desk
Make your Bajaj Finserv RBL Bank SuperCard payment instantly using other bank accounts to pay your outstanding dues and receive an instant payment confirmation.
Pay your credit card bill online, using Quick Bill.
Credit card payment through cheque
You can also draw a cheque in favour of your Bajaj Finserv RBL Bank SuperCard.
Credit card payment through cash
If the online mode of payment is inconvenient for you, you can pay your monthly credit card bill in cash. Visit your nearest Bajaj Finserv branch or RBL Bank branch to pay the bill amount in cash. Deposit it into your credit card account with your name and account number. Additional charges and taxes are applicable on credit card bill payments through cash.
Frequently asked questions
What happens if I only pay the minimum due amount?
Paying the minimum due amount on your credit card allows you to avoid a penalty charge on the card. However, the outstanding balance gets carried forward to next month's bill, leaving you with a larger amount to pay off. It also attracts interest on the due amount.
Should I pay my credit card in full?
Paying off credit card bills within the payment due date every month has the following benefits:
Prevents you from accruing high interest on the outstanding balance
Increases your CIBIL score and strengthens your credit report
Clears your existing debt and gives you a full credit limit for new expenses
How can I pay my credit card bill?
You can now pay your credit card bills conveniently through NEFT transfer. However, the credit card issuer must be NEFT-enabled to receive the payment.
Follow these steps to pay your SuperCard bill using NEFT transfer:
Step 1: Log in to your net banking account and add RBL Bank as a beneficiary under third party transfer
Step 2: Add the IFSC code as RATN0CRCARD to make the credit card payment
Step 3: Enter your 16-digit Bajaj Finserv RBL Bank SuperCard number in the account number field on the banking page
Step 4: Enter the bank name as RBL Bank
Step 5: Enter the bank address as NOC Goregaon, Mumbai
Step 6: Click 'Submit' to finish your registration process
Once you are registered, make the payment. Your payment will reflect within 3 banking hours in your RBL SuperCard account.
When should I pay my credit card bill?
After your credit card bill is generated, you can make the payment any time within the due date every month. Failing to do so shall attract additional interest unnecessarily.
How much should I pay on my credit card to avoid interest?
The best practice to avoid interest on credit card dues is to pay off the full amount due within the payment due date.
How many points does my credit score go down due to a delayed payment?
A drop in your credit score due to late payment depends on various factors, including the number of days the payment is late by.
Delaying by one day doesn't usually get recorded in your credit report.
Delaying for 30 to 60 days occasionally is recorded until the payments are made.
Frequently defaulting between 30 and 60 days causes damage to your CIBIL score.
Make the bill payments on time using a convenient payment mode and enjoy the benefits of Bajaj Finserv RBL Bank SuperCard hassle-free.
What happens if I pay my credit card bill early?
Early payment of your credit card bill comes with several benefits. It helps you avoid interest charges, frees up your credit line for further transactions and helps improve your credit score.
What are the 3 methods of payment?
You can pay your Bajaj Finserv co-branded credit card (in collaboration with RBL and DBS) bill through various methods. You could also use Net banking or NEFT to make payments. Not just this, there's even an option of paying your bill through cheque or cash at the bank branch of RBL and DBS.
What is the payment method for a credit card?
Credit card payments can be made through various modes such as online banking, mobile banking, auto-debit, or cheque. It will vary for every card provider. Check with your card provider for the best-suited payment mode.