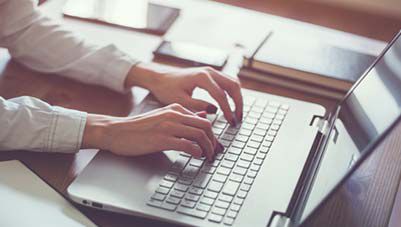 What is The Minimum Tenure for Gold Loan?
Gold is a critical asset utilised primarily for investments and securing finances through loans. Various attractive features make gold loans convenient for borrowers, allowing them to utilise idle gold jewellery to raise funds during emergencies. Based on the purity and weight of gold, borrowers can seek funding of up to Rs. 2 crore as gold loan. These loans are easily available with quick processing time. You can choose a suitable tenor of repayment as per your convenience.
Check out the following details related to gold loan minimum tenure selection along with other pertinent information.
Loan Tenure Option for Gold Loan
Usually, gold loan tenors can vary from one financial institution to another with gold loan minimum tenor starting at 6 months with many lenders. Bajaj Finserv offers gold loan with tenures of up to 12 months, providing sufficient flexibility of repayment as per the borrower's affordability.
As the loan tenor does not impact interest payment and total loan liability, selecting the right gold loan option involves comparison of interest rate and LTV only with suitable loan amount selection.
Part-prepayment or foreclosure of the advance before the gold loan minimum tenor ends is also an option for borrowers. The facilities are available at zero additional from Bajaj Finserv. Choose from multiple other repayment options Bajaj Finserv to suit your financial standing.
What is the Gold Loan Minimum Amount?
The minimum gold loan amount available for a borrower is not fixed and can vary with certain factors. They include the following.
Weight of gold to be pledged
Purity of gold
Gold loan per gram rate
Some lenders may, however, set the gold loan minimum amount at Rs. 5,000. Based on the amount, weight, purity, and value of gold extended for pledging, the maximum gold loan amount Bajaj Finserv provides can go up to Rs. 2 crore.
The loan is available against simple eligibility requirements and is readily accessible for your urgent funding needs. Various other user-friendly benefits like complimentary gold insurance, part release facility, high loan per gram, etc., make gold loan an attractive financing proposition.
Required Documents for Gold Loan
The documents required for gold loans are minimal to ensure easy accessibility of the funds. The documents needed are meant to fulfill KYC norms only and include the following:
Proof of address: It can include any approved documents bearing the applicant's address, like a Aadhaar card, Voter ID card, Passport, ration card, Utility bill of the past 3 months, bank account statement, etc. A letter from an authorised person can also serve as suitable proof of address.
Proof of identity: Borrowers need to provide approved documents like identity proof, including an Aadhaar card, PAN card, Passport, Voter ID card, Driving License, defence ID card, or any photo identity proof issued by the government.
The list is inclusive, and you may need to provide any additional document if asked for by the lender. Do not forget to check gold loan interest rates and compare lenders before determining the loan offer to apply for.