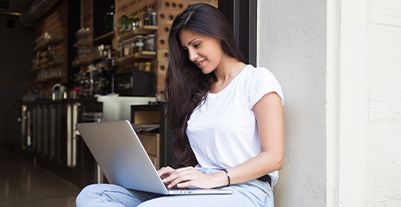 How to change the billing address on your credit card?
While applying for a credit card from Bajaj Finserv, you need to provide a few personal details, including your billing address, which needs to be updated when you change your address.
It is always a smart choice to receive your credit card bill through email, as it ensures you get all relevant details well before the due date. Receiving the hard copy of the bill at your postal address may get delayed for various in-transit reasons and may lead you to miss the payment due date.
If you want to update your address of correspondence, you must know how to change the credit card address.
Ways to change the billing address of your credit card
Changing the billing address of your credit card can either be done by visiting a Bajaj Finserv branch or through our online medium. Here are the details for both methods:
A. Visit the nearest branch
Change the billing address of your Bajaj Finserv RBL Bank SuperCard by visiting one of the nearest branches. Fill in the required application form and initiate the process of an address change.
B. Change the address online
You can also initiate a credit card address change online by visiting the official website of Bajaj Finserv.
For any assistance or query regarding your credit card billing address change or billing and payment issues, you may write to the official email address supercardservice@rblbank.com.
You can also call on the Bajaj Finserv customer care by calling on the helpline number 022-711 90 900.