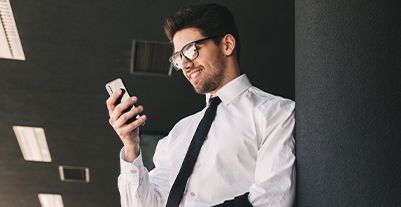 How to add your credit card on Samsung Pay
As a Samsung smartphone user, you can now enjoy a range of financial benefits with the Samsung Pay app. By linking your debit or credit card to Samsung Pay, you can securely store your information and use it for in-store transactions.
Thanks to the latest NFC and MST technology on Samsung mobiles, you no longer have to carry your physical cards with you. All you need to do is have the device in which you have stored your virtual cards. This increased security and accessibility are amongst the many perks of adding your credit card to Samsung Pay. Read on, to know how to add your credit card to your Samsung account.
How to use Samsung Pay for purchases
Samsung Pay has an easy-to-use interface that is accessible through the lock screen and home screen. To use it, launch the application and then choose the credit or debit card with which you want to transact. Next, you will be asked to authenticate the transaction using your preferred security option, i.e. fingerprint or PIN.
Once this is done, you can place the device near the card machine or the magnetic stripe reader at the store where you are making a purchase. Do note that Samsung Pay currently only supports in-store purchases and not online purchases.
Besides the convenience factor, Samsung Pay is also compatible with cards from the most popular banks and financial intuitions, including the industry-leading Bajaj Finserv RBL Bank SuperCard. Linking your SuperCard to this handy app opens you to a world of offers across numerous merchant partners in India. To know how to add credit card to Samsung Pay, read on.
Steps to add your credit card to Samsung Pay

Sign-in to Samsung Pay using your Samsung Account. If you don't have an account, create one. You can do this from the main page of the app
Accept the terms of service
You will then be asked to choose a verification option. You can either opt to use your fingerprint or register a Samsung Pay PIN
After you enter the security protocols, you will be able to add your credit card by taking a picture using the camera, by using the NFC feature or by manually entering the card details
Samsung Pay will verify your identity through email, a phone call or SMS
You can only register up to 10 credit or debit cards on the Samsung Pay app. The activation time for your registered cards can take up to a few minutes, depending on the card issuer's verification protocols.
What are the safety features employed by Samsung Pay?
Apart from the previously mentioned biometric and PIN provisions, Samsung Pay also has a state-of-the-art authentication and security feature. Through tokenisation, Samsung Pay assigns a device-specific 'token' that replaces your sensitive card data. This adds a layer of security when carrying out mobile payments. Moreover, your sensitive information is not shared as it would be with standard plastic cards. Additionally, you gain access to Samsung's KNOX service, which monitors your device for any suspicious or malicious activity.
What are the benefits of registering the SuperCard with Samsung Pay?
Registering your SuperCard with Samsung Pay grants you access to the Gift Card Store and the Samsung Pay Rewards loyalty programme. You can use this platform to access attractive gift cards of up to Rs. 50,000 from all participating brands and earn points per transaction made using Samsung Pay.
This payment method provides easy accessibility, top-tier security provisions and even value-added benefits, especially if you link your SuperCard.
Frequently Asked Questions
Can you add a credit card to Samsung Pay?
Yes, Samsung Pay allows users to add their credit cards for transactions. You will need to follow a few basic steps.
Which credit cards are supported by Samsung Pay?
You can add your Visa and Mastercard on Samsung Pay.