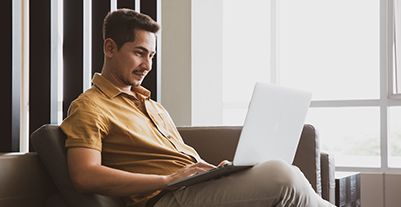 How can I get a credit card without a bank account?
Credit cards have become a convenient mode of getting instant credit, thus, solving day-to-day financial requirements effortlessly. If you are applying for a credit card from a bank with whom you have an account, it is easier to get one. But in many cases, customers can get a credit card without having a bank account with the issuing bank.
Bajaj Finserv RBL Bank SuperCard provides an easy application process involving minimum hassle. Apply for the variant of SuperCard that best suits your needs and access credit without a bank account.
Here's how you can get a credit card without a bank account
1. Meet the credit card eligibility criteria
Bajaj Finserv requires you to meet simple eligibility criteria to get a SuperCard.
Applicants should be within the age of 25 to 65 years
Applicants must have a regular source of income
Applicants must have a minimum CIBIL score of 750 with no record of default
Applicants must also be an existing Bajaj Finserv customer and Bajaj Finserv EMI Network cardholder
2. Apply for the SuperCard
Applying for the Bajaj Finserv RBL Bank SuperCard is quick and easy:
Click here and enter your mobile number
Submit the OTP received and check if you have a pre-approved credit card offer
If yes, avail of your pre-approved offer
In case of no offer, submit your details
Get a call from our representative
Submit the necessary documents
Your credit card will be delivered to you in 7 working days.
3. Credit card document submission
There are 3 primary documents required to avail a credit card – a passport size photograph, identity proof and address proof. Additional documents may be needed during the application process.
You could also check your pre-approved offers and apply for one easily with Bajaj Finserv.