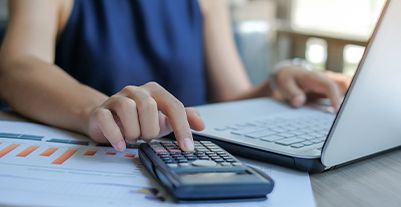 Bajaj Finserv RBL Bank SuperCard loan interest rate
Have a financial emergency, or need to borrow quick cash? You can now fulfil your urgent financial needs in no time by applying for a loan against a credit card using your SuperCard.
Not only can you use your Bajaj Finserv RBL Bank SuperCard for its various payment, withdrawal and privilege benefits, but you can now conveniently avail of an emergency advance on your cash limit at a competitive credit card loan interest rate.
The emergency advance* can be availed by converting your available cash limit into a personal loan for up to 3 months. This loan comes with zero processing fee and a nominal interest rate of 1.16% per month.

What is a loan against a credit card?

Credit cards come with a card limit that the cardholder can use. However, if you find yourself in need of additional funds, your credit card issuer can offer you a loan against your credit card at a nominal interest rate.
A loan against a credit card comes pre-approved for the cardholder, which is why it does not require any additional documentation or the need for collateral. The credit card provider typically considers factors such as the credit limit of the card, the usage patterns and the repayment history of the cardholder. Once you apply for the loan, the amount will get disbursed instantly.
*The loan is provided by RBL Bank as per their discretion and is subject to its policies.