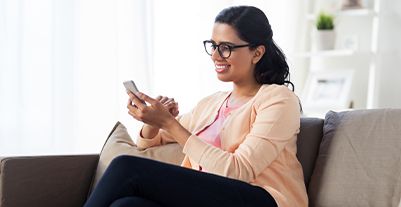 How to make credit card payments through NEFT?
Making credit card payments through NEFT is simple and quick. Here's how you can make credit card payments through NEFT
Visit the website of the credit card issuer to make payment for your credit card bill
Log in to your account with your user ID and password
Add your credit card issuer's beneficiary details and add yourself as a payee
For instance, when making the Bajaj Finserv RBL Bank SuperCard NEFT payment, you will have to add your name and the credit card number under payee details.

Provide the IFSC number specific to the branch of your card issuer
Enter the amount you want to pay towards your credit card bill
Verify the payment via OTP sent to your registered mobile number
Once the payment is complete, a message of successful payment will be displayed on the screen. A message of confirmation is also sent to your mobile number and email.
For SuperCard users, the beneficiary details for making the Bajaj Finserv RBL Bank credit card payment through NEFT are as follows:

Name of the payee – Your name as it is mentioned on your credit card
Account number of the payee – The 16-digit number mentioned on your SuperCard
Name of the bank – RBL Bank
Location of the bank branch – NOC Goregaon, Mumbai
IFSC number – RATNOCRCARD
Payments made post working hours thought NEFT are credited on the next business day. It is advisable to make payments within banking hours to avoid any penalties and this will boost your CIBIL Score too.