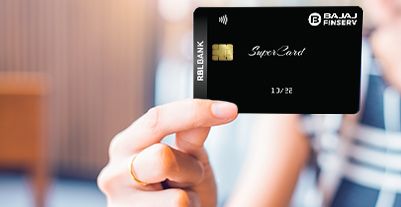 What are the charges applicable on a credit card?
From application to renewal, here's a list of charges a customer pays for to own a credit card. Read on to know more about the list of charges applicable on your credit card.
1. Credit card joining fee
The joining fee is applicable when you apply for a credit card. It is a one-time, flat fee and may attract additional GST.
2. Credit card annual fees
Annual fees are one of the credit card charges levied every year. Credit card providers collect the fees as service charges. It is also a flat fee with additional GST.
3. Credit card late payment fee
A late payment fee is applicable when you fail to pay the minimum amount due within the grace period. It is levied on the outstanding balance and is usually calculated as a specific percentage plus GST.
4. Credit card foreign transaction fee
Credit card international transaction charges are levied as foreign transaction fees or foreign currency mark-up fees.
It is one of the credit card swipe charges applicable when you make an online or offline purchase overseas.
5. Credit card cash withdrawal charges
Cash withdrawal charges are applicable when you use your credit card to withdraw cash from an ATM. It is usually a specific percentage levied on the withdrawn amount.
6. Credit card over-the-limit fees
Over-the-limit fees are charged when you spend more than the sanctioned credit limit. This charge differs with every credit card issuer and can also attract GST in some cases.
7. Credit card fuel surcharge
A fuel surcharge is one of the credit card swipe machine charges levied when you purchase petrol or diesel with your card.
In addition to the above, interest is also charged on credit cards. However, it is only applicable when you delay repaying your credit card dues.