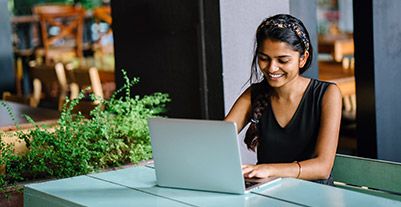 What is repo rate?
The repo rate is the interest rate at which the central bank of the country lends money to the recognized commercial bank to achieve several fiscal goals for the economy. The term 'REPO' denotes the repurchase option or agreement. Used as a tool in the financial market, it facilitates borrowings through collateral of specific debt instruments in the economy.
These include government bonds, treasury bills, and the likes. In the context of the Indian money market, the Reserve Bank of India (RBI) lends money to commercial financial institutions at this rate, which is subject to changes as per the running policies. All commercial lenders in India can approach RBI during fund shortages and borrow money for a definite tenor against the deposit of government bonds as collateral.
 As borrowers, these financial institutions pay interest to the RBI as per the applicable repo rate. At the tenor's end, they can repurchase these bonds from RBI by repaying a predetermined price. As a monetary tool, the repo rate primarily serves to keep inflation in check apart from fulfilling other monetary requirements.
Moreover, the rate can change from time to time and this change affects other rates like home loan interest rate, rates on bank deposits, etc. The decision regarding the current repo rate is taken by the Monetary Policy Council (MPC) meeting headed by the RBI Governor. So, if you're in the market for a home loan or any other instrument linked to the repo rate, stay informed about the potential changes to make an informed decision.
Current repo rate
As per monetary policies in the last five years, repo rates decreased between 28th January 2014 and 2nd August 2017. Repo rates rose twice between 2nd August 2017 and 1st August 2018. The current repo rate thus stands at 4.00%, a lowest since 28th January 2014.
| | |
| --- | --- |
| Last update | Rate |
| 6th Aug 2020 | 4% |
| 22nd May 2020 | 4% |
| 27th March 2020 | 4.40% |
| 6th Feb 2020 | 5.15% |
| 5th Dec 2019 | 5.15% |
| 10th Oct 2019 | 5.15% |
| 7th Aug 2019 | 5.40% |
| 6th June 2019 | 5.75% |
| 4th Apr 2019 | 6.00% |
| 7th Feb 2019 | 6.25% |
| 1st Aug 2018 | 6.50% |
| 6th June 2018 | 6.25% |
| 2nd Aug 2017 | 6.00% |
| 4th Oct 2016 | 6.25% |
| 5th Apr 2016 | 6.50% |
| 29th Sept 2015 | 6.75% |
| 2nd June 2015 | 7.25% |
| 4th Mar 2015 | 7.50% |
| 15th Jan 2015 | 7.75% |
| 28th Jan 2014 | 8.00% |