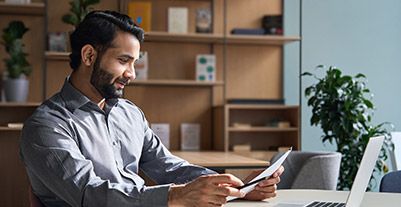 How to get small loans?
An unforeseen expense is likely to disrupt your monthly budget. This may not necessarily be a huge cash crunch, but even a small deficit is capable of disturbing your plans. In a situation like this, a small personal loan may be the answer.
Bajaj Finserv offers small personal loans with instant approval and very little paperwork.
If you meet the simple personal loan eligibility criteria, you can apply for an online personal loan in just a few simple steps. Just click on the 'Apply Online' and get directed to the online application form.
On submitting your details and getting instant approval, you can get the money in your account in 24 hours*.
Borrow any amount you need – small or large – and get the money in your account when you need it, with a Bajaj Finserv Personal Loan.
*Terms and Conditions apply