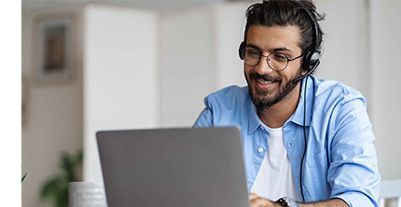 Features and benefits
The Government of Telangana maintains its old records and documents via the Registration and Stamps Department. These records are critical as they serve as court evidence in case of disputes. This department is also responsible for several other state services like document registration and revenue collection and operates via IGRS Telangana.
About IGRS Telangana
IGRS Telangana is the official website of the Government of Telangana's Registration & Stamp Department. It is based on an Integrated Grievance Redressal System (IGRS).
The portal enables citizens to access several services related to real estate, apart from others. These include the issuance of encumbrance certificates, payment of stamp duty and registration fees, etc.
The following are a few features and benefits of this portal.
Reduction of red tape – You do not need to visit any government department or office for any service-related issue. You can do so easily online.
Hassle-free mode of filing complaints – You can file complaints and have your grievances addressed conveniently on this website.
Promotes transparency of services – Eliminating malpractices and corruption is the primary objective of this portal.
Availability of several documents – The IGRS portal allows you to access several documents, thus eliminating the need to manually visit a designated office each time you need paperwork.
Services available on the IGRS Telangana portal
You can avail of the following services via the Telangana Registration and Stamps website.
Encumbrance search (search for an encumbrance certificate on a property registered with the SRO)
Stamp duty and registration fees payment
Property registration
Hindu marriage and special marriage registration
Firm registration
Society registration
Know your SRO (Sub-Registrar Office)
Search market value of a property
Information on chit fund companies
Information on prohibited properties
What is an encumbrance certificate?
An encumbrance certificate or EC is a document that ensures a property (a constructed property or land) is devoid of any liability. Such liabilities may arise from legal disputes or if the asset is mortgaged.
 An EC is mandatory when selling or buying a property. It is also a necessary document to avail a home loan or a loan against property. Generally, lenders ask for 10 to 15 years of encumbrance statement before sanctioning a loan.
 Citizens of Telangana can access an EC of a property from the official website of the state's Registration and Stamps department. They can search for this certificate of a particular property by entering a few relevant search details.
The process to search for TS encumbrance certificate on IGRS Telangana portal
Follow the steps given below to search for an encumbrance certificate on the IGRS TS portal. Make sure to register and create an account on this website before availing of this service.
Step 1. Visit the official website of the Telangana Registration & Stamps Department (IGRS).
Step 2. Log in with your mobile number/ email ID and password.
Step 3. Select 'Encumbrance Search (EC)' under 'Online Services.
Step 4. Click on 'Submit' at the bottom of the disclaimer page.
Step 5. Under 'Search Criteria', select 'Document Number'.
Step 6. Enter the document number.
Step 7. Provide the 'Year of Registration' and 'Registered at SRO'.
Step 8. Next, click on 'Submit'.
Information related to the search criteria, like village code, city/ village name, etc., will be displayed. You can also enter the house number and survey number here by clicking on the 'Add More' button.
Step 9. Click on 'Next' at the far right of this page.
Step 10. Enter the period of search.
Step 11. Click on 'Submit'. A list of documents with their respective IDs will be displayed as per the search criteria and time provided.
Step 12. Click the checkboxes on the right of each document ID or the 'Select All' checkbox to opt for all documents.
Step 13. Click on 'Submit'.
Details by the IGRS Telangana
A statement of encumbrance on the property will be displayed by the IGRS Telangana portal with details like:
Description of the property
TS registration and other dates
Nature and market value of the property
Name of parties – executants (EX) and claimants (CL)
Document number
Click on 'Print' at the bottom of this page to avail a hard copy of the information. Remember, encumbrance certificates are only available for properties registered after 1st January 1983. For older ECs, you will need to visit the respective Sub-Registrar Office.
You cannot apply for an encumbrance certificate from the Telangana Land Registration and Stamp Department's website.
How to get a Telangana encumbrance certificate online?
You can apply for an encumbrance certificate by following these steps.
Step 1. Visit the official website of the Telangana MeeSeva portal
Step 2. Click on 'Application Forms'
Step 3. Navigate this page to find 'Registration'
Step 4. Click on 'Encumbrance Certificate'
Next step to download

Download the application form for the encumbrance certificate. Print this document and fill in the required details (name of the property owner, sale/ purchase deed of the property, etc.). Next, attach the relevant documents and submit this form at the nearest MeeSeva Centre located on this website. An acknowledgment number will be provided to you for future reference.
Details of the property
Registered deed number with date
Volume/ CD number
Photocopy of any previously executed deed of the property (sales deed, partition gift deed, etc.)
Attested copy of your address
Fees and charges to get an encumbrance certificate
Pay a service charge of Rs. 25 for the EC. In addition, pay the following legal charges.
Rs. 500 if you are 30 or above in age
Rs. 200 if you are below 30 in age
What is the processing time to get IGRS Telangana EC?
The minimum processing time to get an encumbrance certificate is 6 working days. It can also stretch to more than 30 days in some cases.
How do I check my EC status?
You can check your encumbrance certificate status with the 'Encumbrance Search' option on the IGRS Telangana registration portal. Enter the necessary search details to view your EC status displayed on the screen.
Telangana's Registration & Stamps Department website has simplified availing the encumbrance certificate for property buyers. You can also access several other services online and eliminate the need to visit an office.