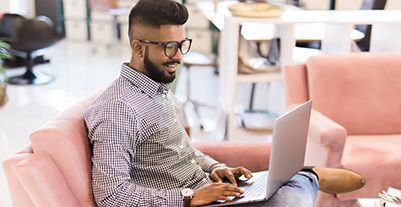 What is the minimum credit score for personal loan eligibility?
Your CIBIL score indicates your creditworthiness and repayment ability. It is an extremely important eligibility criterion, especially when you want to borrow unsecured loans. This is because in the absence of collateral, your credit or CIBIL score provides reassurance of timely repayment to the lender.
Moreover, having a high CIBIL score helps you secure attractive interest rates and offers when you avail of a personal loan.
Minimum CIBIL score for a personal loan
Typically, the higher your CIBIL score, the better. However, the minimum CIBIL score for quick unsecured personal loan approval is 750. It indicates that you have experience managing credit responsibly and will make payments on time.
Read More: Personal Loan for CIBIL Score of 550-600
With a score of 685 or higher, you can get a personal loan from us easily, against basic eligibility criteria and documents. Eligibility criteria pertain to age, nationality and minimum income, and you only have to submit a handful of documents such as KYC documents, employee ID bank statements and salary slips.
Should you have an ideal CIBIL score, apart from a sizeable sanction you can enjoy Bajaj Finserv's easy online application, competitive interest rate, nominal loan charges and unique Flexi facility. You can further expedite access to funds by making use of a pre-approved offer.