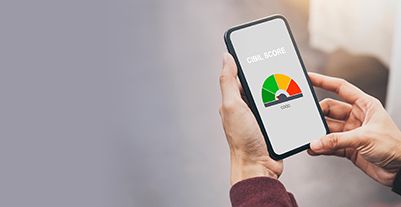 What is the meaning of the CIBIL Score?
Your CIBIL score is a three-digit number ranging between 300 and 900 that denotes your creditworthiness. A high score can help you get quick approval and better deals on loans and credit cards. For most banks and non-banks, the minimum credit score required for loan approval is 685 or higher.
However, before you learn about your CIBIL score, it is essential to know the meaning of CIBIL and why it is critical to your credit health.
An overview of CIBIL
CIBIL stands for Credit Information Bureau India Limited. It is a credit information company engaged in the maintenance of records of all credit-related activities of individuals and organisations.
Banks, non-banking finance companies, and other financial institutions submit customers' credit information to the bureau. Based on this information, CIBIL issues the Credit Information Report (CIR) and assigns a credit score to the customer.
Read More: Personal Loan for CIBIL Score of 550-600
This document and the corresponding credit score, commonly referred to as the CIBIL score, determines your creditworthiness and tells the lender how likely you are to repay your loan on time. A high score indicates a lesser likelihood of loan default, while a low score suggests credit-risky behaviour.

It is important to note that while CIBIL is a repository of credit information, it does not participate in any lending activity. It does, however, provide critical information that banks and lenders use to determine an applicant's credit profile and identify those customers who have a more reliable history of borrowing.
Other services from CIBIL
Besides your credit score, CIBIL also offers a credit report for individuals and a credit report for companies.
Your credit report contains your credit score and important information about your borrowing history, repayment frequency, and a record of repayment defaults and delays, if any. The report also maintains data about your employment and contact details.
Similar to an individual's report, the CIBIL report for companies comprises details about a company's credit history. It includes data about existing credit, any pending lawsuits, as well as any outstanding amounts. The bureau fetches this data from financial institutions and meticulously maintains it over time.
Factors such as your repayment history, credit utilisation ratio, and the number of ongoing loans influence your CIBIL score.
It is considered good practice to keep a tab on your credit score at least once a year. Check your credit score for free with Bajaj Finserv. Enter just a few basic details and get access to your score as well as your personalised Credit Health Report.
Frequently asked questions
What is the importance of having a CIBIL Score 685 or higher?
Your CIBIL Score is a measure of your credit health. This score ranges anywhere between 300 and 900, with 900 denoting maximum creditworthiness. It's best if your credit report has a CIBIL Score of 685 or higher. A score of 685 or higher falls in the excellent score range and shows lenders that you are a dependable borrower. Thus, having a CIBIL Score of 685 or higher will assist in qualifying you for personal loans and credit cards. You can check your latest CIBIL Score for free without any impact on your score.
CIBIL Score is a three-digit number ranging from 300 to 900 which is used to assess your creditworthiness. Your credit behaviour and the information in your TransUnion CIBIL report, which serves as a record of your credit history, are taken into account when calculating your credit score.