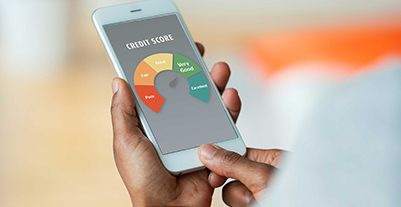 Read this handy guide and get your CIBIL score in just a few clicks
TransUnion CIBIL Limited is a bureau that monitors and tracks individuals' credit histories and issues credit scores ranging from 300 to 900. These scores are representative of an individual's creditworthiness. A high score indicates that you are financially responsible, whereas a low score means that you have been irresponsible with credit. Ideally, your TransUnion credit score should be 750 or above.
A high credit score comes in handy when you're applying for credit, such as a loan. It will reassure the lender of your repayment abilities and help you get a loan with affordable interest rates. From a lender's point of view, a high credit score is especially essential for an unsecured personal loan, as borrowers don't pledge any asset as collateral.
Steps to get your CIBIL TransUnion Score
To get your score, these are the broad steps that you have to follow.
Visit TransUnion CIBIL's official website, create an account and request a credit report.
Provide required information like your name, address, phone number, email address, and date of birth.
To know your TransUnion credit report along with the score, pay a nominal fee.
On completion of payment, the CIBIL score and CIR or Credit Information Report will be sent to your registered email address.
It is easy to check your credit report and score through TransUnion CIBIL, but you can check your credit score through Bajaj Finserv as well. Remember to keep your credit score high to get an instant personal loan at an affordable interest rate.