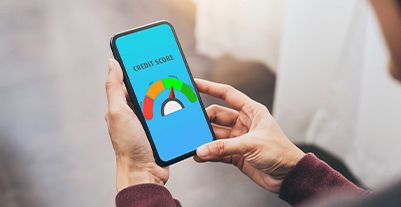 Can you get a personal loan with a credit score of 550-600?
A credit score is one of the most crucial factors lenders consider while sanctioning funds. This score ranges between 300 and 900. The higher the score, the better is the eligibility. Usually, a score of 550 to 600 is considered low and insufficient to meet the personal loan eligibility criteria.
Therefore, availing of a personal loan with a CIBIL score of 550 is difficult. However, individuals can improve the chances of getting a loan under such circumstances by following some simple tips. Before that, they need to know the required CIBIL score for a personal loan.
CIBIL score for personal loans
Most financial institutions ask for a credit score or CIBIL score of 750+ before approving a personal loan. In some cases, lenders sanction a personal loan with a low CIBIL score only if the borrower can meet/ exceed other eligibility parameters.
Since a CIBIL score denotes the creditworthiness of an individual, lenders often do not offer a personal loan if the CIBIL score is less. A low CIBIL score has the following repercussions in terms of opting for a personal loan:
Higher interest rates
Reduced sanctioned amount
Greater chances of loan application rejection
Thus, even though some lenders may sanction a personal loan for a CIBIL score of 650, borrowers can face the issues mentioned above.
However, to improve this score and boost the eligibility and leverage the unique features of this credit, one must know the factors that pull down this score.
Factors responsible for a low credit score
The most convenient way to detect a poor CIBIL score is by going through the credit report meticulously. It will help individuals point out discrepancies, if any.
Following are the factors that contribute to the CIBIL score:
The repayment history forms 35% of the credit score
The credit utilisation ratio constitutes 30% of this score
The healthy mixture of credits also decides 10% of the CIBIL score
Duration of credit availed makes up 15% of credit score
Credit inquiries constitute the rest 10% of the CIBIL rating.
By knowing these factors, individuals can work towards improving this score to a great extent.
How to improve your CIBIL score if it is just 550?
It is possible for a lender to not approve a personal loan for a CIBIL score of 550. Hence, it is imperative to follow the tips mentioned below to improve this score:
Pay the credit card bills on time and in full
Clear the existing debts beforehand
Avoid applying for multiple credits simultaneously
Maintain the credit utilisation ratio below 30%
Keep the old account details to make the credit history lengthy
Check the credit report at least twice a year
Raise a query immediately in case any information on your CIBIL report is incorrect
Bajaj Finserv allows customers to check their credit scores through its website. It also offers easy-to-meet eligibility criteria for personal loan and an affordable interest rate.
So, it is clear that getting approval for a personal loan with a CIBIL score of 550 is challenging, regardless of whether other eligibility criteria are met entirely or not. Thus, it is wiser to adopt positive financial habits to improve this score and the overall eligibility.