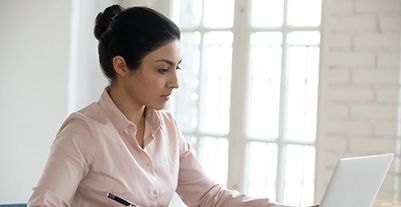 Meebhoomi: AP land records
Digitisation of land records across various Indian states has simplified access to information like land ownership and related services. The State Government of Andhra Pradesh also introduced one such portal called Meebhoomi to ease the access of related services for property owners in the state.
Read on to discover more details related to this portal.
What is Meebhoomi?
Andhra Pradesh Government launched Meebhoomi AP in 2015 with an aim to digitise all records and services related to land ownership. This portal enables easy access to land records for all real estate owners, buyers, and sellers in the state. It also comes with a Meebhoomi passbook that allows landowners to check details related to their property like tax payment, any amount due to state, etc.
What are the benefits of Meebhoomi?
Users can enjoy these following benefits through Meebhoomi portal.
Easy access to AP land records online.
Users can also access Meebhoomi FMB or Field Management Book alongside village maps through the official website.
It ensures transparency in processes related to encumbrance certificate receipt and maintenance of land records.
Any individual or Andhra bhoomi owner can access this website as well as app from anywhere.
Users can also lodge AP bhoomi related complaints on this website.
An SMS service updates pattadars and office bearers with the progress of a concerned process.
What are the features of Meebhoomi?
The Meebhoomi AP portal launched by this state for a corruption-free and economical administration of land records and related services provides the following benefits to users.
Access to information associated with AP 1-B land records
Survey range
Province danger
Patta names
Liability related to a plot
Linkage of Aadhaar card with land records
Patta passbooks
List of village landlords
Statistics associated with patta bankbook
Land conversion details
Individual and village Adangal records
Crop details
Tenancy
Type of soil and water source
Users can also download softcopies of Adangal and 1-B, the state's Records of Rights for land ownership, through the Meebhoomi portal.
What is Adangal AP?
Adangal AP or Meebhoomi Adangal is a detailed account related to a plot of land located within the geographical limits of Andhra Pradesh. The document is maintained by a concerned village's administrative authority. It can include details related to the type of land owned by an individual, tenancy, nature of soil, existing liabilities, etc.
Locals also recognise it as 'Village Count Number 3' or 'Pahani' and use it typically during sale or purchase of land.
Process to view Meebhoomi Adangal
Complete the following steps to view Adangal document for a plot of land:
Visit the official Meebhoomi website and scroll to the Adangal option.
Click on Adangal to access the menu and choose from personal or village Adangal.
You will be redirected to a new page asking you to fill in details like district, zone, village, name, etc. Access these details with the help of Aadhaar number, Survey number, Auto Mutation Records, and Account Number.
Once all details are filled in, press on 'Click' to access your Meebhoomi Adangal details.
What is an ROR 1-B document?
The Record of Rights (ROR), popularly known as 1-B in Andhra Pradesh, is a document that provides an extract of land records as maintained by the state's Revenue Department.
It is sourced from the manual and separate registers maintained in villages listing land records prior to the digitisation process implementation on the Meebhoomi portal.
Process to link Aadhaar card on Meebhoomi
Check if your Aadhaar number is linked with your account number and land records. In case they are not, proceed with these following steps to complete Aadhaar linking with land.
Step 1: On Meebhoomi's portal, scroll to the top menu and select 'Aadhaar/ Other Identities'.
Step 2: From the drop-down that opens, click on the first options, i.e., 'Aadhaar Linking', and enter details like zone, district, and village name to check if Aadhaar is linked.
Step 3: Fill the displayed code in the subsequent box and press on the 'Click' button.
Once the details are provided, the page will show if your Aadhaar number is linked to the land records or not. The same process also displays whether other documents, like ration card, voter ID card, Pattadar passbook, etc., are linked to your account and land records on Meebhoomi or not. If linked, you can view these documents in PDF format on a redirected page.
How to get an e-passbook in AP?
Landowners in Andhra Pradesh can also access their passbooks digitally through the Meebhoomi AP portal. Complete the following steps to access your e-passbook in AP.
Step 1: On the portal, scroll to the top menu and select 'Electronic Passbook'.
Step 2: On the redirected page, enter the required details like account number, registered mobile number, zone, district, and village name to proceed.
Step 3: Next, confirm your identity by entering the provided code.
With all the details entered correctly, your e-passbook will be immediately generated and displayed on the screen.
Procedure to check AP land records
You can check the land records for your property in the state by accessing the 1-B or ROR details in the following few steps.
On the Meebhoomi portal, visit the top menu on the homepage and select '1-B' from there.
On the drop-down that is displayed, select the sub-option '1-B'.
Next, on the redirected page, fill in required details like zone, district, village, etc. To access these details accurately, choose from any of the given options right above the form, including survey number, account number, Auto Mutation Records, Adaru number, and name of Pattadar.
Once filled in, enter the displayed 5-digit code in the subsequent box to view your AP land records.
Note that both 1-B and Adangal are AP land records. However, the former is maintained by the tehsildar and typically carries the seller's details. For the latter, the details covered include the type of land, nature of use, and other land-specific information.
How to track complaint status on Meebhoomi?
In case of any complaint filed related to errors in land records and their correction, track your complaint status in the given few steps.
In the top menu of this portal's home page, scroll to 'Complaints' option.
It opens a drop-down menu; choose 'Status of Your Complaint' from available options.
Next, on the redirected page, select the district's name where this land is located and enter your complaint number.
Once entered, it will display your complaint status immediately. You can also access various land records-related details of Andhra Pradesh through various mobile applications available online.
However, verify the sources of such an application as the Andhra Pradesh Government or Meebhoomi portal does not bear any relation or affiliation to such applications. Access only web-based portal for authentic AP land records.
To make it easy for you to get closer to your dream house, apply to Bajaj Finserv for a home loan of Rs. 15 Crore*, or higher, basis eligibility at a low home loan interest rate with flexible tenor up to 30 years. Minimum documentation required with instant approval.