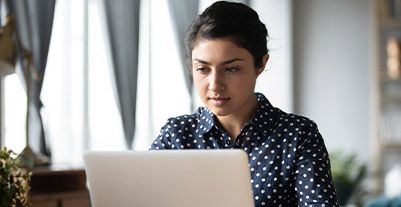 What are the reasons to avail of a personal loan?
A personal loan comes with numerous benefits and advantages. Its feature of no restriction on end-use allows it to be utilised for several purposes. You can thus apply for this loan and use it for multiple personal loan reasons.
Check out the types of personal loan purposes you can meet, below:
Reasons why you should avail of a personal loan
Consolidation of existing debts
A personal loan is a convenient financing option to consolidate existing debts. Among the most useful personal loan reasons, debt consolidation is where you utilise funds to repay multiple debts at one go. You need to pay only one EMI as your fixed monthly obligation. Bajaj Finserv provides debt consolidation loans, a personal loan variant that you can avail of, especially to consolidate your debts.
House renovation or improvement
Avail of a personal loan to meet expenses related to house renovation. Whether you seek to remodel your kitchen, construct a new balcony, or carry out any other house improvement, Bajaj Finserv provides a home renovation loan of up to Rs. 40 lakh with several benefits to enjoy. Utilising a personal loan for house renovation also brings tax benefits you can avail of under Section 24(b) of the Income Tax Act, 1961.
Finance wedding expenses
Weddings are costlier today, courtesy of the rising inflation level. To meet these high-cost expenses and carry off the wedding in style, you can avail of a marriage loan, a type of personal loan at attractive interest rates.
Meet medical emergencies
Medical emergencies are situations that require immediate financing. In such cases, you can avail of a medical emergency loan with flexible repayment tenors from Bajaj Finserv. Other features such as pre-approved offers, instant approval, and lowered EMIs make this loan suitable to meet such emergencies. It is among the most prominent personal loan reasons for which one can avail of credit. Apply for the loan with Bajaj Finserv and receive your approval within 5 minutes.
Funds to meet higher education expenses
Avail of a higher education loan to meet the necessary expenses related to your child's education. Available in large amounts, the loan is sufficient to fulfil essential educational expenses.
Fulfil travel goals
Instead of spending your hard-earned savings to fund your tours and trips, you can instead opt for a travel loan and repay it within a long tenor. Pre-approved offers available on such loans make it easier to avail of the loan from Bajaj Finserv.
You can meet many other personal loan purposes with this credit. Apply for a personal loan with Bajaj Finserv and get money within 24 hours* to meet necessary expenses. Use our personal loan EMI calculator and plan your loan repayment journey wisely.
*Terms and conditions apply