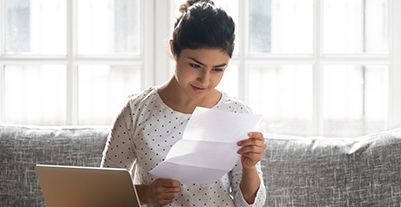 Here is how you can apply for a personal loan without salary slips
Personal loans are often referred to as instant personal loans as they are unsecured and have quick disbursal. Most lenders offer them to you once you meet eligibility criteria and submit a handful of documents, such as identity, address, and income proof.
However, some lenders will disburse online personal loans even if you do not have income proof. Here is how you can avail of such a loan.

Income from other sources
Apart from your salary income, if you have other sources of income that can boost your repayment capabilities, highlight them during your application. You can show alternative sources such as rental income, spousal/parental income, and interest income from investments.
CIBIL Score
A credit score of 685 or higher showcases your creditworthiness. It can help you get approval without income proof and secure affordable personal loan interest rates too.
Guarantor or co-applicant
Applying for the loan with a guarantor or a co-applicant increases your loan approval chances. It can also help you get a higher loan amount with favourable personal loan interest rates, as the lender will consider the co-applicants repayment ability.
Relationship with lender
If you hold a current or savings account with the lender and frequently transact through such accounts, it will help build trust with the lender. It could also improve your chances of getting an instant loan without income proof.

Additionally, to improve your chances of approval in the absence of income proof, ensure that you meet all other eligibility criteria and submit all other necessary documents.
Read more: How to avail of a personal loan without documents?