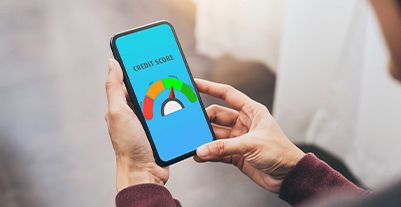 Here's how you can get a loan with a low CIBIL score
While a personal loan is easy to access and can be used in myriad ways, you have to fulfill a few parameters to get ample funds quickly. For instance, a high CIBIL score is essential for personal loan approval.
Your CIBIL score is between 300 and 900, depending on your credit and repayment history. Ideally, it must be 685 or higher for a personal loan. Since there's no collateral, the lender requires a high score to be sure of your repayment ability.
Read More: Personal Loan for CIBIL Score of 550-600
While there is no such thing as a 'CIBIL defaulter,' you may have a low CIBIL score. In such a case, you are unlikely to get personal loan approval unless you compensate for it in other ways.
Read More: Importance of CIBIL Score For A Personal Loan

Here are the things you can do to boost the chances of getting personal loans for CIBIL defaulters:
Co-apply: Applying with a co-applicant who has a high CIBIL score is one of the best ways to avail of an urgent loan for CIBIL defaulters. This will boost your eligibility and give you access to funds while curtailing the lender's risk.
Show sufficient income: Apart from meeting other eligibility criteria, show that you have ample income that's sufficient for repayment. Also, highlight that you receive income regularly.
Accept a higher interest rate: A lender may offer a personal loan to you only at higher rates of interest to cover the increased risk. You can opt for such a loan should your budget allow it.
Improve your score: Build your CIBIL score to 685 or higher and only then apply for a loan.
Use our personal loan EMI calculator to know the monthly EMIs on preferred loan amount in advance.
Login to CIBIL, to make up for a low CIBIL score, follow one or more of these tips before applying for a personal loan.