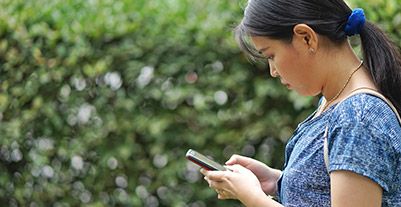 What is a MUDRA Loan?
MUDRA loan is provided under the Pradhan Mantri MUDRA Yojana (PMMY) to non-farming and non-corporate micro and small enterprises. These enterprises can avail loans up to Rs. 10 Lakh under the MUDRA (Micro Units Development & Refinance Agency Ltd.) scheme.
Disclaimer: We have discontinued this product (MUDRA Loan) at this time. Please reach out to us on +91-8698010101 to know more about the current financial services provided by us.
Features of the Pradhan Mantri Mudra Loan:
Loan Amount

Maximum loan amount Rs. 10 lakh

Loan of up to Rs. 50,000 under Shishu
Loan from Rs. 50,001 to Rs. 5 lakh under Kishore
Loan from Rs. 5,00,001 to Rs. 10 lakh under Tarun

Processing fee

Nil for Shishu and Kishore loan, 0.5% of the loan amount for Tarun loan

Eligibility Criteria

New and existing units

Repayment period

3 – 5 years
1. Shishu
Under the MUDRA loan scheme, Shishu provides up to Rs. 50,000 to entrepreneurs who are either in the nascent stages of business or looking to start one. Borrowers also have to provide details of the machinery supplier.
2. Kishor
Under the MUDRA loan scheme, Kishor offers up to Rs. 5 lakh to those looking for additional funds to expand their operations. Borrowers also have to provide a report containing the economic and technical viability of the business.
3. Tarun
Under the Pradhan Mantri MUDRA loan scheme, Tarun sanctions up to Rs. 10 lakh if the business owner meets certain eligibility criteria.
While this scheme does offer financing, an unsecured business loan from Bajaj Finserv may give you access to a higher sanction. On meeting the simple criteria and furnishing minimal documentation, you can get approved for up to Rs. 50 lakh* (*Inclusive of Insurance Premium, VAS Charges, Documentation charges, Flexi fees and Processing fees) in under 48 hours *.
*Conditions apply