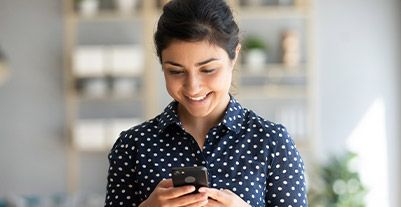 Mudra Yojana scheme for women
Launched in 2015 by the government of India, the Pradhan Mantri Mudra Yojana (PMMY) provides financial support to aspiring entrepreneurs looking to start their own businesses. Financial institutions also extend Mudra loans for women to encourage women entrepreneurs in the country.
Frequently asked questions on Mudra loan for women
1. What is the aim of this loan scheme?
PMMY aims to provide financial support to eligible women who want to start their own businesses. The scheme provides loans to women entrepreneurs looking to acquire the necessary skills for setting up a successful business.
2. What does the Mudra loan scheme for women comprise?
Under the Mudra Yojana, aspiring female entrepreneurs can avail of funds up to Rs. 10 lakh to start a small or micro-enterprise, provided it is a non-corporate or a non-farm business.

3. What are the key features of the loan scheme?
Key features of the Mudra loan include the following:
Mudra loans are available under three different categories – Shishu, Kishore and Tarun of up to Rs. 50,000, Rs. 5 lakh and Rs. 10 lakh, respectively

It comes with an affordable rate of interest
No collateral is required
The tenor for women entrepreneurs can extend up to 36 months or more
Women entrepreneurs may borrow this loan for business growth and expansion
It helps finance working capital requirements too
If you're looking for a high loan amount and a comfortable repayment tenor, you can also avail of a Bajaj Finserv Business Loan for women, which offers collateral-free funds up to Rs. 50 lakh* (*Inclusive of Insurance Premium, VAS Charges, Documentation Charges, Flexi fees and Processing Fees) with a tenor of up to 96 months

4. How do financial institutions support the Pradhan Mantri Mudra Yojana implementation for ladies?
Aspiring entrepreneurs from urban and rural regions can use the Mudra loan scheme through participating financial institutions by fulfilling the required eligibility criteria.
At present, MUDRA offers a reduction of 25bps in its interest rates to lenders providing loans to women entrepreneurs.
5. How has the Pradhan Mantri loan scheme for ladies benefitted the women of India?
The scheme has already benefitted numerous businesses with loans worth Rs. 35,002 crore sanctioned in FY 2019 and Rs. 3,21,722.79 crore sanctioned in FY 2018.

Disclaimer:
We have discontinued this product (MUDRA Loan) currently. Please reach out to us on +91 8698010101 to know more about the financial services provided by us.