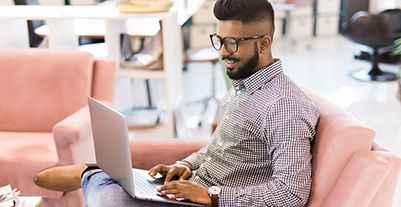 What is the eligibility criteria for MUDRA loans?
The Pradhan Mantri MUDRA Yojana (PMMY) was launched on April 8, 2015, by the Prime Minister of India. The primary objective of this scheme is to provide loans to small and medium enterprises that are non-corporate and non-farming.

Individuals must meet the MUDRA loan eligibility criteria to avail of the scheme's benefits. Depending on their eligibility, they can get loans up to Rs. 10 Lakh.
Disclaimer: We have discontinued this product (MUDRA Loan) at this time. Please reach out to us on +91-8698010101 to know more about the current financial services provided by us.The scheme has three products under it:
Shishu: Offers loans up to Rs. 50,000 to individuals that are looking to start a business or are in the early stages of operation.
Kishor: Offers loans up to Rs. 5 lakh to established businesses looking for additional financing for expansion.
Tarun: Offers loans up to Rs. 10 lakh to fully-established businesses.

Also Read: Documents Required for Mudra Loan
Eligibility criteria for MUDRA loans

The following may qualify for a MUDRA loan:
Small manufacturers
Artisans
Fruit and vegetable dealers
Shopkeepers
Individuals engaged with agriculture (livestock, poultry, pisciculture, etc.)
Individuals also require various business statements and a report projecting their revenue as part of the MUDRA loan eligibility criteria.
With Bajaj Finserv Business Loans, SMEs and MSMEs can get access to large loans up to Rs. 50 lakh by meeting its simple eligibility criteria and submitting only two documents for the application. You can repay the loan on easy EMIs with a flexible tenor of up to 96 months.