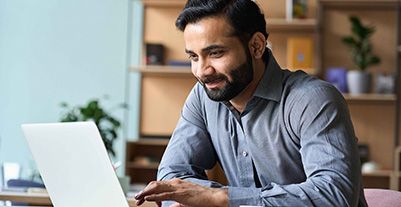 What are the documents required for MUDRA loans?
The Pradhan Mantri Mudra Yojana (PMMY) provides loans of up to Rs. 10 lakh to micro and small enterprises in the non-corporate and non-farming sectors. Borrowers are required to furnish a specific set of documents to avail funding. Here is a comprehensive list that you can refer to.

What is the MUDRA loan?
MUDRA loans are business loans offered under the Pradhan Mantri Mudra Yojana (PMMY) to non-corporate, non-farm small or micro enterprises.
The loans are classified into 3 categories based on the loan amount and the stage of the business:
Shishu (up to Rs. 50,000)
Kishore (from Rs. 50,001 to Rs. 5 lakh)
Tarun (from Rs. 5,00,001 to Rs. 10 lakh)
The loans are provided by various banks, NBFCs, MFIs, and other financial institutions.

Documents for MUDRA loan

The documents required for MUDRA loans vary depending on the lender, the loan category, and the nature of the business. However, some of the common documents that are generally required are:
Proof of identity

Self-attested photocopies of:
Aadhaar card
PAN
Voter's ID
Driving licence
Passport
A valid photo ID card issued by a government employer
Proof of address
Utility bills (electricity, telephone, water, gas, post-paid mobile phone, property tax)
Aadhaar card
Passport
Voter's ID
Bank passbook or latest bank account statement attested by officials
A domicile certificate or certificate issued by a local government body (municipality, gram panchayat, etc.)
Proof of business
Certificate, license, registration, or any other documents confirming the business existence, address, and ownership.

Other MUDRA loan documents

Photos of the business owners, partners, etc.
Proof of SC, ST, OBC, etc.
Balance sheet of last 2 years
Income/ sales tax returns
Bank account statements
Partnership deed or memorandum and articles of association.
Sales made during the current FY and up to the loan application filing
Estimated balance sheet for 1 year or the loan tenure
Business report certifying economic and technical viability of the business
For businesses with higher capital requirements, Bajaj Finance provides SMEs and MSMEs with collateral-free business loans up to Rs. 55 lakh. These loans are easy to qualify for and require minimal documentation.
The documents required for MUDRA loans are meant to verify the identity, address, and eligibility of the applicant, as well as the feasibility and viability of the business. The applicants should ensure that they have all the necessary documents ready before applying for the loan. Submit them along with the duly filled loan application form to the lender of their choice. The lender will then process the loan application and sanction the loan amount after verifying the documents and conducting due diligence.
Disclaimer:

We have discontinued this product (MUDRA loan). Please reach out to us on +91-8698010101 to know more about the current financial services that we provide.

Also Read: MUDRA loan eligibility criteria