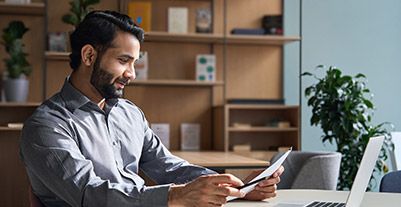 Tax deduction on home loan interest section 24
Borrowers of home loans can claim annual deductions on interest repayment under Section 24B of the Income Tax Act.
Section 24 income tax deduction for interest on home loan
Under section 24, you may claim a deduction of up to Rs. 2 lakh on your home loan interest payments, provided you or your family resides in the house property. In case the home has not been constructed within 5 years from the end of the financial year in which you took loan, only Rs. 30,000 can be claimed as a deduction.
You can claim the same amount of home loan tax benefit even if the house is vacant. However, if you have rented out the property, you can claim the entire amount of interest repaid on the home loan as a deduction.
In case the loan has been repaid prior to the home being finished, the amount aggregate eligible for deduction will be claimed in five equal instalments for 5 financial years in succession.
Who can claim deduction under section 24?
To claim income tax deductions under Section 24, the loan must have been availed after 1 April 1999 for construction or purchase. It is also necessary for you to have completed the construction or acquisition within 5 years from the end of the financial year in which you availed the loan. Also, you must have the interest certificate available for the interest payable on the loan.
Additional read: How to claim tax benefits on home loans?