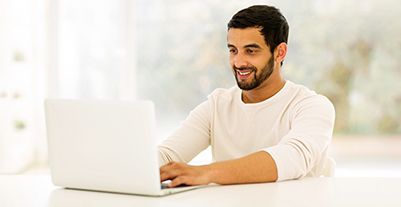 Know how to apply for a personal loan with alternate KYC documents
Your PAN card is an essential document for several transactions. You have to submit it for any investment, deposit or transaction above Rs. 50,000 or when buying vehicles or jewellery above Rs. 5 lakh. Similarly, to open a bank account, apply for a personal loan or file tax returns, you have to submit your PAN card.
Typically, you can't avail of a loan without submitting your PAN, as authorities use it to track financial transactions and prevent fraud. However, some lenders do extend a loan without PAN. Should you require it, follow these tips.
Submit other necessary documents, especially your Aadhaar card and permanent address proof.
Salary slips and bank account statements provide lenders with an accurate picture of your past and present financial position and repayment ability. A substantial monthly income will help you get a personal loan without a PAN card.
A low fixed obligation to income ratio (FOIR) is best. It shows that you have sufficient funds to repay the loan after paying all your fixed monthly obligations. If your FOIR is over 50%, reduce it before applying for a personal loan.
A CIBIL score of 685 or higher or more is crucial for loan approval, as it emphasises your creditworthiness. Moreover, it can help you secure better interest rates on personal loans.
These measures can help you get a loan without PAN. To make up for an absent PAN card, ensure that you adhere to all other eligibility and documentation guidelines. Also, approach an NBFC rather than a bank, as NBFCs have simple eligibility criteria and minimal documentation requirements. For instance, Bajaj Finserv offers personal loans of up to Rs. 40 lakh online. You can apply by submitting only essential details.