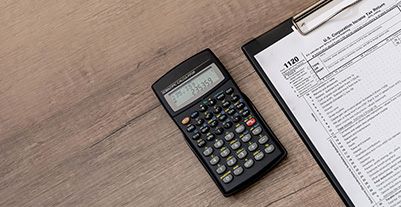 How to Calculate Interest Rate on Housing Loan?
An error-free and easy way to calculate the interest payable on a home loan is to use a Bajaj Finserv Home Loan EMI Calculator. All you have to do is enter the loan particulars, such as the home loan interest rate, principal amount, and tenor to get the results.
When you enter these details accurately, you can find out the total EMI value, total loan amount payable and the total interest payable for the loan.
When it comes to home loans, knowing this information is key to borrowing wisely. With an idea of the interest payable, you are in a better position to assess the cost of the loan and decide if you can afford it. This is why a housing loan EMI calculator is an imperative part of the home loan application process, as it helps you plan based on accurate information. Additionally, when planning your loan, it helps to know the factors that affect home loan interest rates. These include the RBI policy and the supply of money, but on a personal front, your credit rating also plays a role in the rate offered to you. A high credit score may help you secure a concessional rate or a better loan deal.
Some of the factors that affect home loan interest rates are as follows:
RBI Policy: Any changes in the RBI policy will bring about a change in the rate of interest for your home loan. For example, after the recent introduction of the MCLR system, you can now set a date (usually every 6 months or one year), at which point your interest rate will be reset. This allows you to benefit from a fall in interest rates in a quick manner.
 
Credit Rating: Your credit rating determines your creditworthiness. If your score is high, you are considered creditworthy and may be offered a lower rate of interest. Similarly, if your credit score is low, you are considered to be high-risk and so, you may have to pay a higher rate of interest to avail the loan facility.
 
Supply of Money: When financial institutions have more money to lend, as was the case after demonetisation, they can offer low housing loan interest rates. However, if there is a shortage of money in the economy, they are likely to levy a higher rate of interest on the sanction. Also, when the demand of loans is high, so is the interest rate and vice versa.
How to Calculate Interest on a Housing Loan?

You can use this simple formula to calculate your loan's interest rate.
EMI= [P x R x (1+R)/\N]/ [(1+R)/\N-1]
In this formula 'P' represents the principal, N is the number of monthly instalments and R is the interest rate of interest on a monthly basis. As calculating this manually may be cumbersome and prone to errors, you can calculate your home loan interest rate with ease by using the home loan interest calculator.
Most lenders, including Bajaj Finserv, offer the Home Loan EMI Calculator on their website. This handy tool allows you to enter the principal, interest rate and tenor. You can adjust these amounts and see your EMI value. More importantly, you can see the total interest payable and the total amount that you have to repay (interest and principal).
Also, you can shorten the tenor to see how you can pay lower interest on your home loan in exchange for a slightly higher EMI. For example, if you take a loan of Rs. 20 lakh, for 115 months at 11% interest rate, each EMI will be Rs. 28,212 and your total interest payment will be Rs. 12,44,389.
On the other hand, if you keep all values constant but reduce the tenor to 100 months, your EMI will be Rs. 30,633, and your total interest payment will drop to Rs. 10,63,350.
Here is a quick look at the benefits of using a home loan interest calculator.
It allows you to see how much interest you are charged on the home loan.
It helps you choose the right tenor for your loan.
It indicates whether the loan is affordable or not.
It helps you decide your budget for home purchase.
It provides accurate and error-free results.
With this information, not only will you know how to calculate your home loan interest, but you will be able to understand the factors that affect the interest rate and time of your home loan application appropriately.