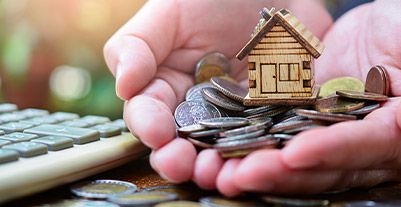 What does it mean to prepay a home loan?
Prepaying your home loan is paying off your debt before the completion of the home loan tenor. Borrowers have the option to partially prepay a loan or fully prepay it and foreclose it. In any case, you should always use a home loan prepayment calculator to know if the undertaking is worth it.
Moreover, before you opt for the provision, there are a few home loan prepayment rules that you should be aware of.
With Bajaj Finserv, there are no extra fees charged in case of home loan foreclosure, and you can easily prepay the loan through the Experia online customer portal.
Another rule to keep in mind is that you must contact your lender beforehand and provide a written application of your intention to prepay. Additionally, when opting for loan foreclosure, you can only prepay an amount that is at least the same as the sum of three EMIs, once the first EMI has been cleared.