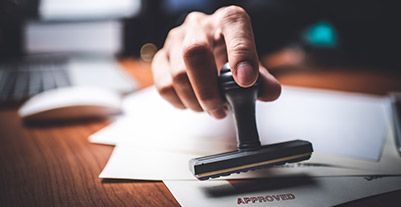 What is e-Awas?
The Central Government of India provides housing solutions to employees through its pool of housing units, based on eligibility criteria, requirements, and available vacancies. The housing allotment is done via the e Awas portal, wherein eligible candidates can select and apply for housing units under the GPRA system or General Pool Residential Accommodation system.
It has been classified into 11 categories, excluding hostel accommodation, with different eligibility pay for various types of accommodation.
Read more, to know the eligibility criteria, application process, list of cities and other key information in this comprehensive guide to GPRA.
What is General Pool Residential Accommodation (GPRA)?
Looked over by the Directorate of Estates (DoE) administration in Delhi, GPRA is a central government scheme that allots affordable housing units to eligible central government employees. An allotment is done by strictly following regulations laid down in the Allotment of Government Residences Rules, 1963. These rules apply to Delhi and other cities that will be discussed later.
Housing unit allotment for a particular type of accommodation under e-Awas is done based on a "Unified Waiting List." Also, applications for housing under the GPRA scheme are accepted only online through ASA or Automated System of Allotment.
Take a look at some key eligibility criteria before applying for a housing unit under GPRA.
What are the eligibility criteria for GPRA?
Discussed below are categories of individuals who are eligible for the  GPRA housing scheme.
For government employees in Delhi
Applicants working in the Delhi's government offices must have their locations approved by the CCA or Cabinet Committee on Accommodation to qualify for e-Awas Delhi. Besides that, applicants must reside within the boundary of NCT.
For government employees outside Delhi
Applicants who work in government offices in GPRA enlisted cities outside Delhi must get their housing option proposal approved by CCA. This approved proposal will then be forwarded to the directorate.
Government employees having a departmental residential accommodation pool
All such government employees are eligible for the GPRA scheme. However, the applicant needs to get a certificate from his/ her concerned department that states no junior to the applicant in question has been given any such allotment.
Now that you are aware of the eligibility criteria for e-Awas, take a look at some easy steps mentioned below to apply for this scheme.
Steps to apply for GPRA through the e-Sampada portal
Applications for housing unit allotments under GPRA are only acceptable online, as stated below. Apply via the e-Sampada portal for your convenience.
First, go to the e-Sampada portal and select the option 'Government Residential Accommodation'.
Next, you need to enter your login credentials (either your email ID or the registered mobile number).
File the DE-II form once logged in and follow a step-by-step procedure that will be mentioned.
Application through e-Awas
Applications through e Awas will be routed only via the Automated System of Allotment (ASA) with the DE-2 form. A simple step-by-step guide to applying for GPRA is stated below.
Go to the official GPRA portal.
Select the region where you are looking for accommodation under this scheme.
Fill up the concerned form to create login ID and password.
Use the e-Awas login ID and password to fill out the DE-2 form
Next, take a printout of this form and get it forwarded to the DoE through your office.
Upon successful submission of the DE-2 form, the applicant's account will get activated, and he/ she will be able to be included in the waiting list. Once in the waiting list, applicants can also submit their preferences in terms of housing units under e-Awas.
Note that the Aadhaar Card number is also required for the application process.
Issue of allotment letter: Allotment letters are issued online, and the allottees require to fill out the "Acceptance Form." It is available on both the e-Sampada and e-Awas portals. After the concerned office verifies and approves the Acceptance Form, online authority slip, and license bill will be forwarded to the allottee. Later, once the allottee takes possession of the accommodation, he/ she will receive a revised license bill online.
Checklist before taking possession of your new flat
Listed below are some pointers to be kept in mind before moving to your new housing unit under the GPRA scheme.
The allottee must take time and carefully assess every article of furniture or fitting provided in the allotted flat to avoid inconvenience after taking possession.
Also, any matter of damage to the flat or discrepancies must be brought to the notice of CPWD or Central Public Works Department.
Once the flat is handed over to the allottee, he/ she must change the lock for safety.
The allottee must make it a point to obtain the Physical Occupation Report, duly signed by the CPWD's junior engineer.
It is also the responsibility of the allottee to secure electricity and water connection by approaching the concerned municipal authorities.
Note that rent will be charged either on the date of occupation or from the 8th day after the issuance of allotment letter. If, however, the CPWD certifies that the housing unit is unfit for occupation, the license fee will be charged, effective from the date of handing over the housing unit to the allottee.
Allotment of Type VII and VIII accommodations
Based on grade pay/ basic pay and certain other criteria, there are 11 different types of accommodation under e-Awas. These are I, II, III, IV, IV (SPL), V-A (D-II), V-B (D-I), VI-A (C-II), VI-B (C-I), VII, and VIII.
Now, based on the sensitivity and necessity of the post, all allotments of Type VII and VIII housing units are done by the Urban Development Ministry. The application process, otherwise, is like those for other types of accommodations and has to be routed to the DoE via the DE-2 form.
Quotas and pools for allotments under GPRA
There are multiple quotas and pools in the General Pool Residential Accommodation scheme, as elucidated below.
House pools: A particular number of housing units are allotted under various pools in this category. These include:
Secretaries Pools (SG)
70 Type VII houses are available for allotment in different parts of New Delhi, including 60 houses in the New Moti Bagh Complex.
Tenor Officers Pool (TP)
This accommodation is applicable for all IPS, IAS and Indian Forest Service offices who are employed with the GoI or Government of NCT of Delhi on a tenor basis.
Tenor Pool (TN)
TN accommodation under e-Awas is applicable for non-All India Services Officers as per the Central Staffing Scheme.
Lady Officers Pools (LS & LM)
This accommodation pool has been reserved for married and single female officers. An allotment is done in a 2:1 ratio between married and single sections.
Chairmen/ Members Pool (CM)
Quasi-judicial bodies, like Tribunals and Commissions, get a separate and exclusive allotment under GPRA.
Transit Hostel Pool (TH)
Applicants who join in the post of Deputy Secretary or Director as per the Central Staffing Scheme can get allotment in TH, a pool of 25 Double Suite Hostel accommodations. It is in Pragati Vihar Hostel, New Delhi.
Allocation pools: Unlike house pools, no housing units are maintained separately in these pools. Only specific categories of allottees are allocated in these pools, as discussed below.
Legal Officers Pool
In this pool, there are ten houses specifically meant for high-ranking Government officials, like Solicitor General, Attorney General, and Additional Solicitor General.
Press Pool
This is a pool of 100 accommodations and allotment is recommended by the Ministry of Information and Broadcasting. These accommodations under GPRA are meant for journalists, press personnel and cameramen.
Artists Pool
Eminent artists and celebrities are eligible for accommodation in the Artist Pool, a set of 40 housing units, on recommendations of the Ministry of Health and Family Welfare.
GPRA cities list
The cities under e-Awas have been divided into the following categories based on their zones:
North: Delhi, Chandigarh, Shimla, Faridabad, Ghaziabad, Dehradun, Srinagar
East: Kolkata, Patna
South: Chennai, Bangalore, Calicut, Hyderabad, Cochin, Mysore, Secunderabad, Trivandrum, Port Blair, Vijayawada
West: Mumbai, Nagpur, Pune, Goa, Bikaner, Rajkot, Jaipur, Jodhpur
Central: Agra, Allahabad, Bareilly, Indore, Bhopal, Kanpur, Varanasi, Lucknow
North-east: Gangtok, Agartala, Imphal, Guwahati, Kohima, Silchar, Shillong, Siliguri
Overall, there are nearly approximately 1,09,474 housing units under GPRA across 340 localities in India. Applicants should know about the proper process to qualify for this scheme and get their preferred accommodation. For example, applicants of e-Awas Chandigarh, can register on the official website and know more about the vacancies and accommodation lists.
What to do if allotment is cancelled or deemed cancelled?
An applicant's allotment will be deemed cancelled if he/ she is no longer an employee or ceases duty at the government office. Based on the nature of events (resignation, dismissal, death, etc.), license fee and period of retention will vary based on Sections SR 317-B-11 and SR-317-B-22.
For example, in case of resignation or terminal, the period of retention is one month at normal license fee as per SR 317-B-11. However, retention is denied under GPRA as per SR-317-B-22.
On the other hand, in case of death of the allottee, the period of retention is one year at normal license fee under both the sections.
Steps for change of accommodation
Allottees have a right to apply for a change of accommodation within the same Type. Hence, a Type I allottee cannot change to a Type II accommodation, and vice versa. The steps to change accommodation are listed below.
Allottee needs to submit an online application and also forward its hard copy to the IFC, DoE, Nirman Bhawan through his/ her office. The hard copy can also be sent to the regional office
During the bidding period, allottees can also vote their preferences online for a particular type of accommodation
Next, the allottee is required to submit his/ her acceptance of change of accommodation within eight days of issuance of allotment letter. He/ she also needs to vacate the previous housing unit within 15 days from the date of occupying the new unit
Failure to vacate the previous unit within this prescribed time will not only lead to cancellation of allotment but might also result in eviction
Check out the GPRA eligibility criteria as well as list of cities registered under the scheme before applying. It would be best to know about the application process and other associated details before going forward.
With the Bajaj Finserv Home Loan, you get access to a sanction of up to Rs. 15 Crore*, at a competitive interest rate, which you can repay over a flexible tenor of up to 40 years.